Our Team
We coordinate the services of a team of professionals, delivering the experience and knowledge necessary to help guide you through various investment decisions, regardless of changes to your situation.
Stephen M. Elder
Senior Vice President/Wealth Management
About Stephen
Steve began his career in financial services in 1989 with Northwestern Mutual and was associated with Hilliard Lyons for 17 years before joining Janney in 2017.
Steve graduated from the University of Tennessee with a degree in Business Administration and has completed coursework at the Securities Industry Institute at the Wharton School of Business.
In the community, he has served as past President of the Middle Tennessee Chapter of Fellowship of Christian Athletes. Outside of the office, he enjoys spending time with his family, cooking, reading, traveling, and golfing. He and his wife, Vicki, are parents to two grown children and one granddaughter.
Contact

Phone:
615.538.9927

Email:
selder@janney.com
Ben Elder, CFP®
Financial Advisor
About Ben
Ben Elder comes to us from Jackson National where he served as an Analyst on the Investment Management and Portfolio Strategy Group. He was promoted to this position after working with advisors as an Internal Wholesaler. During his time as an Analyst, Ben also completed his coursework for the CFP designation at Belmont University, and shortly thereafter successfully passed the exam to earn his Certified Financial Planner designation.
Ben Elder is a 2015 graduate of the University of Tennessee in Knoxville with a Bachelor of Science degree in Finance. During his time there, Ben was a member of a Business Valuation team selected by the accounting firm of Moss Adams LLP to represent the University as a national finalist. He was also Co-captain of the UT CME Commodities Challenge Team, becoming the first team in University history to make it to the final round, placing 42nd out of over 500 other teams from Universities across the world. Ben also won two trading competitions within the University of Tennessee Investment Group during his time there.
Ben is newly married to the former Kristen Womack and they reside in Brentwood.
Contact

Phone:
615.538.9940

Email:
belder@janney.com
Tamara L. Hackett
Senior Registered Client Associate
About Tamara
Tamara is an integral part of Elder Family Wealth Management and brings a wide variety of experience to the team. She manages team operations, administration and client related services and holds applicable security licenses. Tamara received her Bachelor of Science degree from Middle Tennessee State University in Communications. She began her career in broadcast journalism followed by careers in both advertising and pharmaceutical sales. After several job related moves throughout the southeast, Tamara joined the financial industry in 2008 after moving back to her home state of Tennessee.
Tamara and her husband Ted live in Nolensville with their Boxer rescue, Riley, and have three granddaughters.
Contact

Phone:
615.538.9935

Email:
thackett@janney.com
Supported By
We collaborate with other Janney specialists, as needed, who have in-depth experience in specific disciplines. Together, we can assess your unique situation, analyze difference strategies, and develop a plan fit for your unique needs and goals.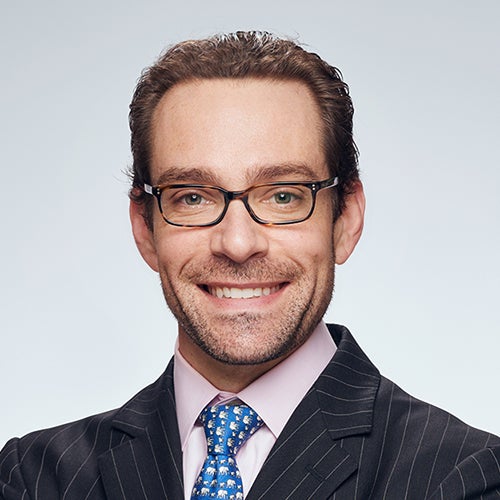 Guy LeBas
Chief Fixed Income Strategist, Janney Montgomery Scott LLC Director, Custom Fixed Income Solutions, Janney Capital Management
About Guy
Guy LeBas is Janney's Chief Fixed Income Strategist, as well as Head of Fixed Income for Janney Capital Management. As Strategist, he is responsible for providing direction to the Firm's clients on the macroeconomic, interest rate, and bond market investing climate.
Guy authors bond market periodicals, which provide relative value recommendations across the fixed income spectrum. With Janney Capital Management, Guy is responsible for overseeing the Firm's discretionarily managed bond portfolios, which take a client-tailored approach to generating consistent income across interest rate environments.
Guy joined Janney in 2006. Prior to joining Janney, Guy served as Interest Rate Risk Manager for U.S. Trust's bank asset and liability portfolios, a role in which he oversaw risk and return on $20 billion of bank assets and derivatives.
Guy is also a frequent guest on CNBC, Bloomberg TV and Fox Business News, as well as a regular speaker at financial industry conferences. He received his education from Swarthmore College, holds an M.S. in Applied Economics from Johns Hopkins University, and is a CFA Charterholder.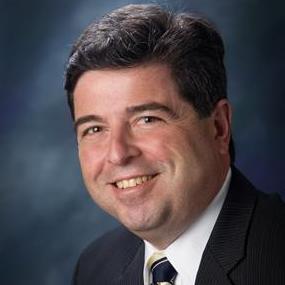 Jack Cintorino
Vice President, Senior Financial Planner
About Jack
Jack Cintorino, based out of the Alexandria, VA branch, provides assistance and support in many aspects of financial planning to Janney's Financial Advisors and their clients. Prior to joining Janney, Jack was employed at AXA since October 2012 as Director / Lead Manager and Senior Case Design Consultant focusing on Estate and Charitable Planning. He holds a BA degree from State University of New York at Stony Brook, and Juris Doctor (JD) degree from Touro College School of Law.
Jack has been a featured guest on a cable television investment program, has had several articles published within the industry, and has been a guest speaker at numerous industry and public seminars.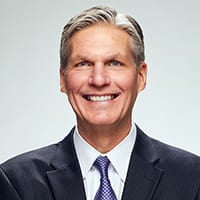 Mark D. Luschini
Chief Investment Strategist, Janney Montgomery Scott LLC President and Chief Investment Officer, Janney Capital Management
About Mark
Mark Luschini is the Chief Investment Strategist for Janney Montgomery Scott LLC, leading the Investment Strategy Group. In that capacity Mark is responsible for establishing the Firm's broad outlook relating to conditions in the capital markets and the economy and to develop investment strategies that align with the best interest, goals, and objectives of individual and institutional clients. He also establishes the Firm's asset allocation models used for portfolio construction and financial planning.
As Chief Investment Strategist, Mark serves as the Janney's investment spokesperson, offering national market commentary and developing asset allocation models and investment strategies. He chairs the investment committee and actively interfaces with both current and prospective clients.
Additionally, Mark directs Janney Capital Management, the Firm's discretionary investment management division. Under his leadership, Janney Capital Management has delivered competitive investment results across multiple strategies. The total assets under management has grown to more than $4 billion, with nearly $3 billion in traditional equity and fixed income assets, and over $1 billion in various strategic and tactical asset allocation strategies utilizing exchange-traded solutions and mutual funds. Mark served on the Board of Managers for Janney, and currently serves as a Trustee for the Firm's Pension & Profit Sharing Plan. He is a member of the Janney Wealth Management Department's Mutual Fund and Alternative Investment Committees.
In Janney Capital Management, Mark chairs the Investment Committee which sets asset class and sector policy and directly participates in managing the equity, fixed income, and asset allocation strategies under its advisory. Mark has spent more than 30 years in the investment industry. He utilizes that experience to speak on topics related to macroeconomics and investment management at seminars and conferences.
His comments and written articles have been circulated in numerous publications ranging from the Wall Street Journal and Barron's to the New York Times, USA Today, Financial Times, and Money magazine. He has appeared in various media outlets including CNBC, Bloomberg Television, Fox Business News, and CNN.
He has a BA and MBA from Gannon University and holds the Chartered Market Technician (CMT) designation from the Market Technicians Association
Contact us today to discuss how we can put a plan in place designed to help you reach your financial goals.