My Team
Client Centered
Whether you are investing to build wealth, protect your family, or preserve your assets, our personalized service focuses your needs, wants, and long-term goals.
Our team of professionals have years of experience in the financial services industry to help you address your needs of today and for many years to come. We look forward to working with you.
Todd Bernstein
First Vice President / Wealth Management, Financial Advisor
About Todd
For over 32 years, Todd has focused his practice in meeting the unique financial needs of affluent clients. He provides recommendations based on his genuine concern for helping them achieve their respective financial goals of experience in the financial services industry. His practice focuses on aligning his clients financials with their most important life goals. His knowledge and experience has helped guide clients through various economic environments. He accomplishes this by using a time tested disciplined process to educate, learn, plan and implement respective investment strategies to help achieve their goals.
Todd graduated cum laude from Franklin Pierce University with a Bachelor's of Science in Accounting. He earned the Accredited Asset Management Specialist℠ (AAMS®) designation and holds Series 7, 31, 65, and 63 licenses.
Staying active with the local Jewish community. He was awarded, "The Pillar of The Jewish Community" in 2017. He is on the Board of Directors for the Maserati Club of the Southeast. Todd also teaches Retirement & Estate Planning educational courses in North Florida.
Todd's passions outside of work revolve around cars and guitars, both of which he collects. He enjoys spending time with his family, Cathy and his three children, Adam, Lexi, and Gabriela.
Contact

Phone:
904.280.4930

Email:
tbernstein@janney.com

Address:
814 N. Hwy A1A, Ste 203, Ponte Vedra Beach, FL, 32082
Thomas A. Conaghan
Branch Office Manager
About Thomas
Thomas Conaghan brings over 37 years of industry experience, starting from the ground up. He began his career in back office operations, moved on to middle office operations before being a clerk on the floor of the New York Stock Exchange. Thomas spent several years abroad working for Smith Barney in London. He joined Janney during the financial crisis of March 2009, drawn to the stability of the Private Investment Firm as well as the strong leadership of the Executive Committee.
Thomas earned his accreditation from the New York Institute of Finance. He is Series 7, 9, 10, 24, 55, 63 and 65 licensed. Outside of the office, Thomas is involved in the Wounded Warrior Project in his community and participates in Movember. In his spare time, Thomas enjoys surfing, paddle surfing and karate. He and his wife, Kathy, have been married for 30 years and share two children. Their daughter Fiona is attending the University of Alabama and their son Keiran is attending the University of Southern Mississippi.
Contact

Phone:
212.759.6211

Email:
tconaghan@janney.com
Supported By
We collaborate with other Janney specialists, as needed, who have in-depth experience in specific disciplines. Together, we can assess your unique situation, analyze difference strategies, and develop a plan fit for your unique needs and goals.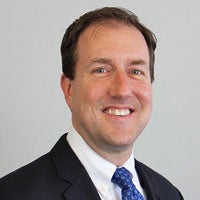 Dan Wantrobski, CMT®
Managing Director, Director of Research
About Dan
Dan Wantrobski is Director of Research at Janney Montgomery Scott and has over 20 years of industry experience as a technical analyst and strategist.
Mr. Wantrobski spent the first 10 years of his career at Paine Webber and UBS, where he developed his knowledge as a technician and macro strategist following the equity, fixed income, commodity, and currency markets. He has also spent time at Fox Pitt Kelton, Bedford Quantitative, and New Albion Partners. From 2008 to 2016, Mr. Wantrobski served as Janney's technical strategist.
Mr. Wantrobski regularly comments in the media on key issues arising in the industry, with appearances in outlets such as The Wall Street Journal, Reuters, The Philadelphia Inquirer, CNBC, Fox Business, and Bloomberg TV. He is also a frequent speaker at financial industry conferences, including the Ernst & Young Annual Firm Conference where he has served as a guest speaker for the last five years.
Mr. Wantrobski is a Chartered Market Technician ® (CMT) and attended Villanova University, graduating cum laude with a B.S. in Finance.
He currently resides in Moorestown, NJ where he volunteers as a firefighter with Relief Engine Co. 312.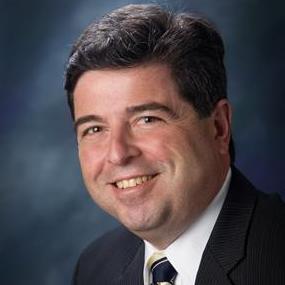 Jack Cintorino
Vice President, Senior Financial Planner
About Jack
Jack Cintorino, based out of the Alexandria, VA branch, provides assistance and support in many aspects of financial planning to Janney's Financial Advisors and their clients. Prior to joining Janney, Jack was employed at AXA since October 2012 as Director / Lead Manager and Senior Case Design Consultant focusing on Estate and Charitable Planning. He holds a BA degree from State University of New York at Stony Brook, and Juris Doctor (JD) degree from Touro College School of Law.
Jack has been a featured guest on a cable television investment program, has had several articles published within the industry, and has been a guest speaker at numerous industry and public seminars.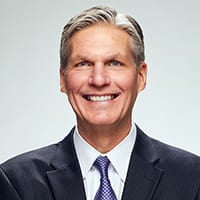 Mark D. Luschini
Chief Investment Strategist, Janney Montgomery Scott LLC President and Chief Investment Officer, Janney Capital Management
About Mark
Mark Luschini is the Chief Investment Strategist for Janney Montgomery Scott LLC, leading the Investment Strategy Group. In that capacity Mark is responsible for establishing the Firm's broad outlook relating to conditions in the capital markets and the economy and to develop investment strategies that align with the best interest, goals, and objectives of individual and institutional clients. He also establishes the Firm's asset allocation models used for portfolio construction and financial planning.
As Chief Investment Strategist, Mark serves as the Janney's investment spokesperson, offering national market commentary and developing asset allocation models and investment strategies. He chairs the investment committee and actively interfaces with both current and prospective clients.
Additionally, Mark directs Janney Capital Management, the Firm's discretionary investment management division. Under his leadership, Janney Capital Management has delivered competitive investment results across multiple strategies. The total assets under management has grown to more than $4 billion, with nearly $3 billion in traditional equity and fixed income assets, and over $1 billion in various strategic and tactical asset allocation strategies utilizing exchange-traded solutions and mutual funds. Mark served on the Board of Managers for Janney, and currently serves as a Trustee for the Firm's Pension & Profit Sharing Plan. He is a member of the Janney Wealth Management Department's Mutual Fund and Alternative Investment Committees.
In Janney Capital Management, Mark chairs the Investment Committee which sets asset class and sector policy and directly participates in managing the equity, fixed income, and asset allocation strategies under its advisory. Mark has spent more than 30 years in the investment industry. He utilizes that experience to speak on topics related to macroeconomics and investment management at seminars and conferences.
His comments and written articles have been circulated in numerous publications ranging from the Wall Street Journal and Barron's to the New York Times, USA Today, Financial Times, and Money magazine. He has appeared in various media outlets including CNBC, Bloomberg Television, Fox Business News, and CNN.
He has a BA and MBA from Gannon University and holds the Chartered Market Technician (CMT) designation from the Market Technicians Association
Contact us today to discuss how we can put a plan in place designed to help you reach your financial goals.