My Team
No needs are more important than your own. We pride ourselves in making your needs and goals, our own. We don't simply work for you. We work with you to understand who you are as an individual and as an investor.
Our mission is to help you to define your financial objectives, and then use that knowledge to develop — together — a plan that is tailored to fit your unique needs and preferences, and is in your best interest. We're proud to offer comprehensive financial planning resources, providing you access to education, advice, planning, and consultation.
Ted Papadopoulos
Senior Vice President/Wealth Management, Financial Advisor
About Ted
With nearly three decades of financial services industry experience, Ted's objectives are to service the needs and goals of his clients while also helping them to simultaneously build and manage their wealth. Teds dedication to the financial planning process and his commitment to his clients is reminiscent to that of a family office.
Ted has worked in the financial services industry throughout his entire professional career. A majority of his career was spent as a Senior Vice President and Producing Branch Manager at Smith Barney, where he handled client investments and was responsible for over 3 billion dollars in client assets. Most recently, Ted served at UBS Financial Services, Inc. as a Senior Vice President/Investments.
Ted and his three grown children love spending time at their home on the North Fork of Long Island in Mattituck, NY. That is where they enjoy boating, golfing and, of course, an occasional visit to the many wineries.
Ted is involved in many Non Profit Organizations, and has sponsored and chaired multiple youth athletic fund raising events. He earned a dual degree in economics and social economics, as well as a minor in accounting from Queens College.
Contact

Phone:
516.535.3430

Email:
tpapadopoulos@janney.com
Shawn Okula
Registered Private Client Associate
About Shawn
Shawn Okula assists Ted in all aspects with servicing his client's accounts. He joined the industry in 2018 and has since acquired his Series 7 & 66 licenses. He continues to study for further designations and learn more about the industry. Shawn graduated college from Morrisville State College in 2015 with a Bachelors degree in Renewable Energy Technology. Outside of the office you can find him at a race track where he is a part of the pit crew for Gershow Motorsports on the Nascar Whelen Modified Tour. He also loves hiking on trails and enjoying all nature has to offer.
Contact

Phone:
631 851 4394

Email:
sokula@janney.com
Supported By
We collaborate with other Janney specialists, as needed, who have in-depth experience in specific disciplines. Together, we can assess your unique situation, analyze difference strategies, and develop a plan fit for your unique needs and goals.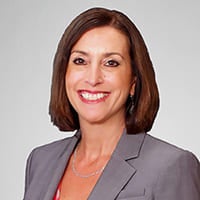 Debra Roey
Vice President, Retirement Plan Services Director
About Debra
Debra S. Roey joined Janney Montgomery Scott LLC in November 2006, as Janney Retirement Plan Services (JRPS) Manager. JRPS was founded in 1982 to provide Janney's Corporate Retirement Plan Clients with support in plan design analysis, proposal procurement and review, investment fiduciary services, technical expertise, and problem resolution.
Debra has over 30 years of experience in the Retirement Plan arena. Prior to joining Janney, she served as Regional Director with Union Central Life Retirement and Investment Services. During her tenure, she received numerous sales awards including qualification for the company's highest society membership. She also served on several corporate committees involved with Strategic Planning and Product Development.
Debra earned a B.A. in Business Administration from Rutgers University.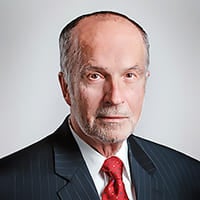 Greg Drahuschak
Market Strategist
About Greg
Greg Drahuschak joined Janney in 1991. He has over 45 years of economic experience and provides daily, weekly, and monthly market commentary, with a particular focus on the equity market, to Janney and our clients.
Prior to joining Janney, he worked as a retail broker with—and eventually transitioned into the research departments of—Butcher & Singer and Wheat First Securities. He was also an instructor at Robert Morris College and the University of Pittsburgh.
Greg has written articles for several newspapers and websites, and has been the featured financial professional on many live radio broadcasts.
He earned his B.A. in fine arts from the Indiana University of Pennsylvania, as well as certificates from the Wharton School of the University of Pennsylvania and from the New York Institute of Finance.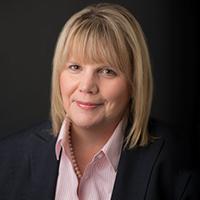 Laura Medigovich CFP®, ChFC®, CLU®, CTFA, CMC®
Vice President, Senior Financial Planner
About Laura
Laura Medigovich is a Vice President and Senior Financial Planner with Janney Montgomery Scott. Ms. Medigovich, who is based out of Purchase, NY, covers the Firm's Northern region.
To support Janney's clients in achieving their financial goals through sound planning, she coaches Janney's Financial Advisors and their clients through all aspects of financial planning. Her areas of planning knowledge and experience include retirement, insurance, education, business-succession, estate and legacy, and philanthropic.
Ms. Medigovich joined Janney in 2019. Prior to joining the Firm, she was a Vice President, Senior Financial Planner for Wilmington Trust/M&T Bank. There, she was responsible for developing customized wealth-management strategies and financial plans for prominent individuals, families, and business owners. Ms. Medigovich also shared her financial planning experience through a weekly personal finance column in the local Hudson Valley newspaper, the Times-Herald Journal, which she wrote for more than a decade.
Ms. Medigovich has achieved a number of professional certifications, including the Certified Financial Plannerᵀᴹ professional designation from the Certified Financial Planner Board of Standards. She also earned the Chartered Financial Consultant and Chartered Life Underwriter designations from The American College and the Certified Trust and Financial Advisor designation from the Institute for Certified Bankers.
Other industry-focused programs from which Ms. Medigovich has graduated include the Virginia Bankers Association School of Bank Management at The University of Virginia, and the Cannon Trust School, Cannon Institute, at Pepperdine University.
She holds a Bachelor of Arts degree in Sociology from the University of Maryland.
Ms. Medigovich is a leader in her region's finance community. Her leadership roles include serving as a member of the Board and the Director of Advocacy for the Greater Hudson Valley Financial Planning Association.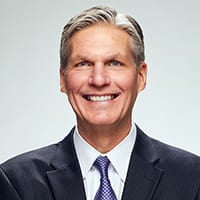 Mark D. Luschini
Chief Investment Strategist, Janney Montgomery Scott LLC President and Chief Investment Officer, Janney Capital Management
About Mark
Mark Luschini is the Chief Investment Strategist for Janney Montgomery Scott LLC, leading the Investment Strategy Group. In that capacity Mark is responsible for establishing the Firm's broad outlook relating to conditions in the capital markets and the economy and to develop investment strategies that align with the best interest, goals, and objectives of individual and institutional clients. He also establishes the Firm's asset allocation models used for portfolio construction and financial planning.
As Chief Investment Strategist, Mark serves as the Janney's investment spokesperson, offering national market commentary and developing asset allocation models and investment strategies. He chairs the investment committee and actively interfaces with both current and prospective clients.
Additionally, Mark directs Janney Capital Management, the Firm's discretionary investment management division. Under his leadership, Janney Capital Management has delivered competitive investment results across multiple strategies. The total assets under management has grown to more than $4 billion, with nearly $3 billion in traditional equity and fixed income assets, and over $1 billion in various strategic and tactical asset allocation strategies utilizing exchange-traded solutions and mutual funds. Mark served on the Board of Managers for Janney, and currently serves as a Trustee for the Firm's Pension & Profit Sharing Plan. He is a member of the Janney Wealth Management Department's Mutual Fund and Alternative Investment Committees.
In Janney Capital Management, Mark chairs the Investment Committee which sets asset class and sector policy and directly participates in managing the equity, fixed income, and asset allocation strategies under its advisory. Mark has spent more than 30 years in the investment industry. He utilizes that experience to speak on topics related to macroeconomics and investment management at seminars and conferences.
His comments and written articles have been circulated in numerous publications ranging from the Wall Street Journal and Barron's to the New York Times, USA Today, Financial Times, and Money magazine. He has appeared in various media outlets including CNBC, Bloomberg Television, Fox Business News, and CNN.
He has a BA and MBA from Gannon University and holds the Chartered Market Technician (CMT) designation from the Market Technicians Association
Contact us today to discuss how we can put a plan in place designed to help you reach your financial goals.