Our Team
No needs are more important than your own. We pride ourselves in making your needs and goals, our own. We don't simply work for you. We work with you to understand who you are as an individual and as an investor.
Our mission is to help you to define your financial objectives, and then use that knowledge to develop — together — a plan that is tailored to fit your unique needs and preferences, and is in your best interest. We're proud to offer comprehensive financial planning resources, providing you access to education, advice, planning, and consultation.
Anthony Tango, CPM®, CPFA®
Executive Vice President/Wealth Management, Financial Advisor
About Anthony
Anthony Tango joined Janney with over 41 years of industry experience as the lead member of The Tango Group. He specializes in Investment Management Services for employee benefit and retirement plans, institutional accounts and high net worth individuals. His talent for managing portfolios is done through a strategic top-down four step process: Economic Analysis, Asset Allocation, Sector Analysis and Portfolio Construction. This closely managed top-down four step process provides a well-structured disciplined framework for not only the construction of the portfolio but the ongoing management of the portfolio. His strategy is an effort to maximize returns while minimizing risk through the construction of well-diversified, balanced portfolios based on the Economic cycle and future forecasts for that cycle.
Prior to Janney, Anthony served at Merrill Lynch as a Senior Portfolio Manager. He was also the Managing Director of Fixed Income for Ten Sixty Asset Management and as Senior Vice President with Dean Witter/Morgan Stanley and A.G. Edwards. Anthony began his financial services career in 1981 with Paine Webber. Anthony graduated from Upsala College where he earned his B.A. in Finance and Marketing. He also attended Rutgers University and was a member of the 1976 Rutgers University Scarlet Knights undefeated football team. Anthony achieved the designation of Certified Portfolio Manager (CPM®) from the Academy of Certified Portfolio Managers, in conjunction with the Fu Foundation School of Engineering and Applied Science at Columbia University. He holds the Certified Plan Fiduciary Advisor (CPFA) designation and also attended a two-year Executive Education Program through Dean Witter in conjunction with the Wharton School of Business at University of Pennsylvania.
Contact

Phone:
908.470.3191

Email:
atango@janney.com
Carmine Tango, CPFA®
Financial Advisor
About Carmine
Carmine joined Janney as part of The Tango Group in 2020. He specializes in Portfolio Management and Analysis, Economic Research and Analytics. What attracted him most to Janney was the Firm's dedication to wealth management as well as its resources available to advisors and clients.
Priding himself on his attention to detail and communication, Carmine works to ensure that his that his clients always come first. Working together with Anthony, their process utilizes a top down approach to asset management, catering to high net worth individuals. In order to understand their client's complete financial picture, Carmine's approach includes reviewing economic data, recommending asset allocation, sector diversification and security selection.
Carmine's financial services career began in 2013 at Merrill Lynch where he joined the Estate team. In 2014, he became a member of The Tango Group at Merrill Lynch. Carmine earned his Bachelor's degree from Rutgers University and holds the Series 7 and 66 licenses. He also earned the Certified Plan Fiduciary Advisor (CPFA) designation.
Outside of the office, Carmine enjoys spending as much time outdoors as he can. He is an avid fisherman and enjoys any activity that has to do with the ocean.
Contact

Phone:
908.470.3163

Email:
ctango@janney.com
Beth Ann Cordes
Private Client Associate
About Beth
Beth Ann has over 30 years of experience in the financial services industry. She takes the time to make sure clients receive the personal attention they deserve. An integral member of the team, Beth Ann's area of experience includes resolving client inquiries, distributing client communications, handling account documentation and disbursements, and supporting our team's back-office operations.
Beth Ann's impressive resume of client service includes tenures with Merrill Lynch, Prudential, Paine Webber, and Wachovia Securities. Prior to joining Janney, she spent the last nine years with Morgan Stanley. She has been the recipient of multiple Recognition of Excellence Awards and Complex Service Awards throughout her distinguished career.
Contact

Phone:
908.470.3199

Email:
bcordes@janney.com
Supported By
We collaborate with other Janney specialists, as needed, who have in-depth experience in specific disciplines. Together, we can assess your unique situation, analyze difference strategies, and develop a plan fit for your unique needs and goals.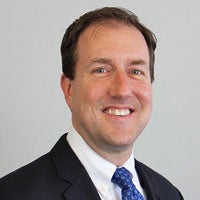 Dan Wantrobski, CMT®
Managing Director, Director of Research
About Dan
Dan Wantrobski is Director of Research at Janney Montgomery Scott and has over 20 years of industry experience as a technical analyst and strategist.
Mr. Wantrobski spent the first 10 years of his career at Paine Webber and UBS, where he developed his knowledge as a technician and macro strategist following the equity, fixed income, commodity, and currency markets. He has also spent time at Fox Pitt Kelton, Bedford Quantitative, and New Albion Partners. From 2008 to 2016, Mr. Wantrobski served as Janney's technical strategist.
Mr. Wantrobski regularly comments in the media on key issues arising in the industry, with appearances in outlets such as The Wall Street Journal, Reuters, The Philadelphia Inquirer, CNBC, Fox Business, and Bloomberg TV. He is also a frequent speaker at financial industry conferences, including the Ernst & Young Annual Firm Conference where he has served as a guest speaker for the last five years.
Mr. Wantrobski is a Chartered Market Technician ® (CMT) and attended Villanova University, graduating cum laude with a B.S. in Finance.
He currently resides in Moorestown, NJ where he volunteers as a firefighter with Relief Engine Co. 312.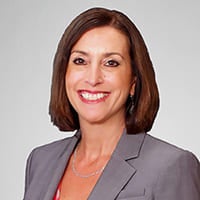 Debra Roey
Vice President, Retirement Plan Services Director
About Debra
Debra S. Roey joined Janney Montgomery Scott LLC in November 2006, as Janney Retirement Plan Services (JRPS) Manager. JRPS was founded in 1982 to provide Janney's Corporate Retirement Plan Clients with support in plan design analysis, proposal procurement and review, investment fiduciary services, technical expertise, and problem resolution.
Debra has over 30 years of experience in the Retirement Plan arena. Prior to joining Janney, she served as Regional Director with Union Central Life Retirement and Investment Services. During her tenure, she received numerous sales awards including qualification for the company's highest society membership. She also served on several corporate committees involved with Strategic Planning and Product Development.
Debra earned a B.A. in Business Administration from Rutgers University.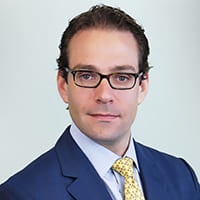 Guy LeBas
Chief Fixed Income Strategist, Janney Montgomery Scott LLC Director, Custom Fixed Income Solutions, Janney Capital Management
About Guy
Guy LeBas is Janney's Chief Fixed Income Strategist, as well as Head of Fixed Income for Janney Capital Management. As Strategist, he is responsible for providing direction to the Firm's clients on the macroeconomic, interest rate, and bond market investing climate.
Guy authors bond market periodicals, which provide relative value recommendations across the fixed income spectrum. With Janney Capital Management, Guy is responsible for overseeing the Firm's discretionarily managed bond portfolios, which take a client-tailored approach to generating consistent income across interest rate environments.
Guy joined Janney in 2006. Prior to joining Janney, Guy served as Interest Rate Risk Manager for U.S. Trust's bank asset and liability portfolios, a role in which he oversaw risk and return on $20 billion of bank assets and derivatives.
Guy is also a frequent guest on CNBC, Bloomberg TV and Fox Business News, as well as a regular speaker at financial industry conferences. He received his education from Swarthmore College, holds an M.S. in Applied Economics from Johns Hopkins University, and is a CFA Charterholder.
Contact us today to discuss how we can put a plan in place designed to help you reach your financial goals.