Our Team
Thomas K. Hagigh, CFP®, CEPA®, CLTC®, MBA
First Vice President/ Wealth Management, Financial Advisor
About Thomas
Tom graduated from Washington and Lee University with a bachelor of science degree in biology. After deciding not to pursue a career in medicine, he earned a Master of Business Administration degree from Loyola College in Maryland.
Tom began his career as a financial advisor with Legg Mason. He earned the CERTIFIED FINANCIAL PLANNER™ professional designation in 2004 by completing an approved educational program, passing a rigorous examination and meeting stringent experience requirements.
Away from the office, Tom enjoys spending his free time with his wife, Marie and sons, Eddie and Graham. He plays golf as much as he can and loves trying to keep pace with his boys on the course! Tom is a member of the Central Maryland Chamber of Commerce, Howard County Chamber of Commerce, BWI Business Partnership and CEO Club of Baltimore.
Contact

Phone:
443.471.8721

Email:
thagigh@janney.com

Address:
409 Washington Ave, Suite 815, Towson, MD 21204
Supported By
We collaborate with other Janney specialists, as needed, who have in-depth experience in specific disciplines. Together, we can assess your unique situation, analyze difference strategies, and develop a plan fit for your unique needs and goals.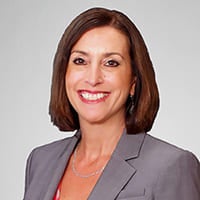 Debra Roey
Vice President, Retirement Plan Services Director
About Debra
Debra S. Roey joined Janney Montgomery Scott LLC in November 2006, as Janney Retirement Plan Services (JRPS) Manager. JRPS was founded in 1982 to provide Janney's Corporate Retirement Plan Clients with support in plan design analysis, proposal procurement and review, investment fiduciary services, technical expertise, and problem resolution.
Debra has over 30 years of experience in the Retirement Plan arena. Prior to joining Janney, she served as Regional Director with Union Central Life Retirement and Investment Services. During her tenure, she received numerous sales awards including qualification for the company's highest society membership. She also served on several corporate committees involved with Strategic Planning and Product Development.
Debra earned a B.A. in Business Administration from Rutgers University.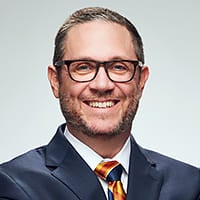 Martin Schamis, CFP®, MBA
Vice President, Head of Wealth Planning
About Martin
Martin Schamis is responsible for the strategic direction of the Wealth Planning Team, supporting more than 850 Financial Advisors who advise Janney's private retail client base.
Martin joined Janney from the Vanguard Group where he spent the majority of his 11-year tenure as Senior Manager of Financial Planning and Advice Services. Prior to Vanguard, Martin worked as a Financial Advisor for Morgan Stanley. Martin graduated with a Bachelor's degree in Physics and Art from the University of Delaware and received an MBA in Finance from St. Joseph's University.
Contact us today to discuss how we can put a plan in place designed to help you reach your financial goals.