Our Team
No needs are more important than your own. We pride ourselves in making your needs and goals, our own. We don't simply work for you. We work with you to understand who you are as an individual and as an investor.
Our mission is to help you to define your financial objectives, and then use that knowledge to develop — together — a plan that is tailored to fit your unique needs and preferences, and is in your best interest. We're proud to offer comprehensive financial planning resources, providing you access to education, advice, planning, and consultation.
Steven W. Glasgow, CFA, CIMA®, AIF®
Executive Vice President / Wealth Management, Financial Advisor
About Steven
Steve leads the team effort in wealth management and works closely with Jordan in the institutional consulting business, helping to shape the strategic direction of the team. His interest in the financial markets started at an early age, when his grandfather once explained the meaning of the columns in the stock tables of the Sunday paper.
He is the first born in a family with a younger sister and brother that moved every 3 to 5 years, while his father worked as an executive for Westinghouse Electric. Stints in Pittsburgh, Philadelphia, Washington DC and ultimately Winter Park, Florida (where he attended high school) helped to shape a childhood experience that afforded great life lessons in adaptability.
After graduating from Auburn University with a degree in Finance, Steven started his investment career working in the municipal bond trading business for PaineWebber (now UBS) in Orlando, Florida. Eventually Steven took responsibility for underwriting in the Southeast while he was completing his MBA at Rollins College. He was ultimately recruited into the advisory side of the business by a team in Nashville, TN, where he relocated in 1995.
Experience consulting to Defined Benefit Plans, Endowments and other institutional investors expanded to work with 401(k) plans by the early 2000's. Individuals that had worked in their capacity as trustees for these plans began inquiring about services for individual families, which ultimately gave rise to what is now Tower Circle Partners.
Our wealth management practice strives to help individuals and families achieve a meaningful life of significance, drawing on decades of experience in application of institutional processes to the management of their decisions about money.
Steven received his bachelor's degree in finance from Auburn University, and his MBA from the Crummer School of Business at Rollins College. He is a Chartered Financial Analyst (CFA) and Certified Investment Management Analyst (CIMA) designee. He holds the Accredited Investment fiduciary (AIF®) credential and has also received the CPFA (Certified Plan Fiduciary Advisor) designation through the National Association of Plan Advisors.
Steve has lived in Franklin since 1998 with his wife and two children, Carson and Campbell. His son Carson is enlisted in the Marines and Campbell is currently working on her degree in Professional Flight at Auburn University. Steven's wife Teresa has been a flight attendant with Delta Air Lines for over 30 years, which has given the family a chance to see much of the world together. When not working on behalf of his team and clients, Steven enjoys playing golf, reading, martial arts, and occasionally playing the guitar. He is currently active as a board member with Junior Achievement of Middle Tennessee.
Contact

Phone:
615.538.9931

Email:
sglasgow@janney.com
Jordan F. Sibler, CLTC®
Vice President / Wealth Management, Financial Advisor
About Jordan
Jordan and Steve have been working together as a team since 2005. With 18 Years of experience, Jordan works with both institutional and high net worth clients on a regular basis. Jordan is responsible for ongoing financial planning services, investment monitoring, plan governance and design, and asset allocation services. Additionally, Jordan is the co-lead consultant for a number of the team's institutional retirement plan clients.
Jordan was born and raised in Baltimore, MD before moving to Nashville, TN to attend Vanderbilt University in 2001. After graduating from Vanderbilt, he joined a team at Wachovia Securities where he was partnered with Steve working with a number of large institutional retirement plans. At Wachovia, Jordan led the team's efforts on detailed vendor search and analysis, benchmarking, and performance reporting. He also earned the firm's Recognition of Excellence Award for his outstanding client service with over 50 401(k) plan clients. After leaving Wachovia in 2008, Jordan partnered with Steve to build out the Private Client Group for Avondale Partners. They moved together to Janney in 2018.
Jordan earned his B.S. in Human and Organizational Development from Vanderbilt University. He currently holds Series 7, 31, and 66 licenses. He lives in Brentwood with his wife Katie and three children – Bridget, Audrey, and Jeffrey. Outside of work, he enjoys cooking, running the occasional marathon, and travelling with his family.
Contact

Phone:
615.538.9933

Email:
jsibler@janney.com
Danielle R. Garofolo, CLTC®
Account Executive
About Danielle
Danielle is an Account Executive and provides trading & operational support for the team. With thirteen years of experience, Danielle focuses primarily on retail client financial planning and directly participates in the administration of client portfolios. She is responsible for the ongoing day-to-day management and operational function of the team. She enjoys helping make recommendations to clients that consider their objectives and retirement goals, among other considerations.
Danielle was born & raised in New York City and began her career on Wall Street in 2009 as a Stockbroker. She then joined the team from the New York-based investment banking firm The Jordan, Edmiston Group, Inc., where she held a wide range of responsibilities, including a focus on institutional database administration and analysis. She decided to make the switch from M&A to Wealth Management and moved from New York City to Nashville, where she became a Senior Associate with the Wealth Management team at Avondale Partners from 2013 until the move to Janney in 2018. Danielle, Steve and Jordan have now been operating as a team for over a decade.
Danielle earned her B.A., Cum Laude, from St. Francis College in Brooklyn, NY and holds her FINRA Series 7 & 66 licenses. She lives in Nashville with her daughter, Giada, her husband, Sean and her two Labradors, Gemelli Noodle and Grizzly Bear. When not answering the call of client duty, she enjoys traveling to tropical locations and exploring new cultures. She is also a foodie who is well-versed on the local restaurant scene and loves sharing her recommendations with anyone who asks.
Contact

Phone:
615.538.9934

Email:
dgarofolo@janney.com
Supported By
We collaborate with other Janney specialists, as needed, who have in-depth experience in specific disciplines. Together, we can assess your unique situation, analyze difference strategies, and develop a plan fit for your unique needs and goals.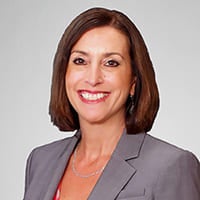 Debra Roey
Vice President, Retirement Plan Services Director
About Debra
Debra S. Roey joined Janney Montgomery Scott LLC in November 2006, as Janney Retirement Plan Services (JRPS) Manager. JRPS was founded in 1982 to provide Janney's Corporate Retirement Plan Clients with support in plan design analysis, proposal procurement and review, investment fiduciary services, technical expertise, and problem resolution.
Debra has over 30 years of experience in the Retirement Plan arena. Prior to joining Janney, she served as Regional Director with Union Central Life Retirement and Investment Services. During her tenure, she received numerous sales awards including qualification for the company's highest society membership. She also served on several corporate committees involved with Strategic Planning and Product Development.
Debra earned a B.A. in Business Administration from Rutgers University.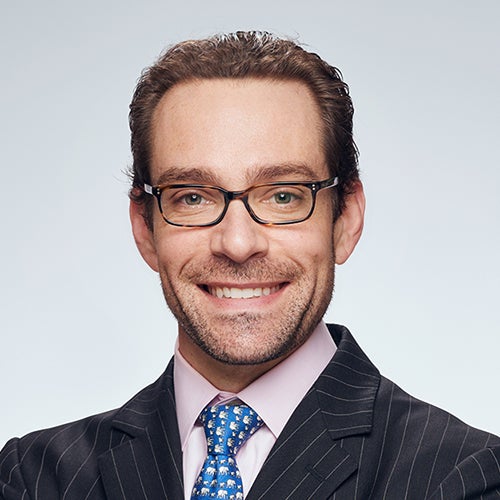 Guy LeBas
Chief Fixed Income Strategist, Janney Montgomery Scott LLC Director, Custom Fixed Income Solutions, Janney Capital Management
About Guy
Guy LeBas is Janney's Chief Fixed Income Strategist, as well as Head of Fixed Income for Janney Capital Management. As Strategist, he is responsible for providing direction to the Firm's clients on the macroeconomic, interest rate, and bond market investing climate.
Guy authors bond market periodicals, which provide relative value recommendations across the fixed income spectrum. With Janney Capital Management, Guy is responsible for overseeing the Firm's discretionarily managed bond portfolios, which take a client-tailored approach to generating consistent income across interest rate environments.
Guy joined Janney in 2006. Prior to joining Janney, Guy served as Interest Rate Risk Manager for U.S. Trust's bank asset and liability portfolios, a role in which he oversaw risk and return on $20 billion of bank assets and derivatives.
Guy is also a frequent guest on CNBC, Bloomberg TV and Fox Business News, as well as a regular speaker at financial industry conferences. He received his education from Swarthmore College, holds an M.S. in Applied Economics from Johns Hopkins University, and is a CFA Charterholder.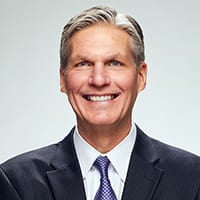 Mark D. Luschini
Chief Investment Strategist, Janney Montgomery Scott LLC President and Chief Investment Officer, Janney Capital Management
About Mark
Mark Luschini is the Chief Investment Strategist for Janney Montgomery Scott LLC, leading the Investment Strategy Group. In that capacity Mark is responsible for establishing the Firm's broad outlook relating to conditions in the capital markets and the economy and to develop investment strategies that align with the best interest, goals, and objectives of individual and institutional clients. He also establishes the Firm's asset allocation models used for portfolio construction and financial planning.
As Chief Investment Strategist, Mark serves as the Janney's investment spokesperson, offering national market commentary and developing asset allocation models and investment strategies. He chairs the investment committee and actively interfaces with both current and prospective clients.
Additionally, Mark directs Janney Capital Management, the Firm's discretionary investment management division. Under his leadership, Janney Capital Management has delivered competitive investment results across multiple strategies. The total assets under management has grown to more than $4 billion, with nearly $3 billion in traditional equity and fixed income assets, and over $1 billion in various strategic and tactical asset allocation strategies utilizing exchange-traded solutions and mutual funds. Mark served on the Board of Managers for Janney, and currently serves as a Trustee for the Firm's Pension & Profit Sharing Plan. He is a member of the Janney Wealth Management Department's Mutual Fund and Alternative Investment Committees.
In Janney Capital Management, Mark chairs the Investment Committee which sets asset class and sector policy and directly participates in managing the equity, fixed income, and asset allocation strategies under its advisory. Mark has spent more than 30 years in the investment industry. He utilizes that experience to speak on topics related to macroeconomics and investment management at seminars and conferences.
His comments and written articles have been circulated in numerous publications ranging from the Wall Street Journal and Barron's to the New York Times, USA Today, Financial Times, and Money magazine. He has appeared in various media outlets including CNBC, Bloomberg Television, Fox Business News, and CNN.
He has a BA and MBA from Gannon University and holds the Chartered Market Technician (CMT) designation from the Market Technicians Association
Contact us today to discuss how we can put a plan in place designed to help you reach your financial goals.