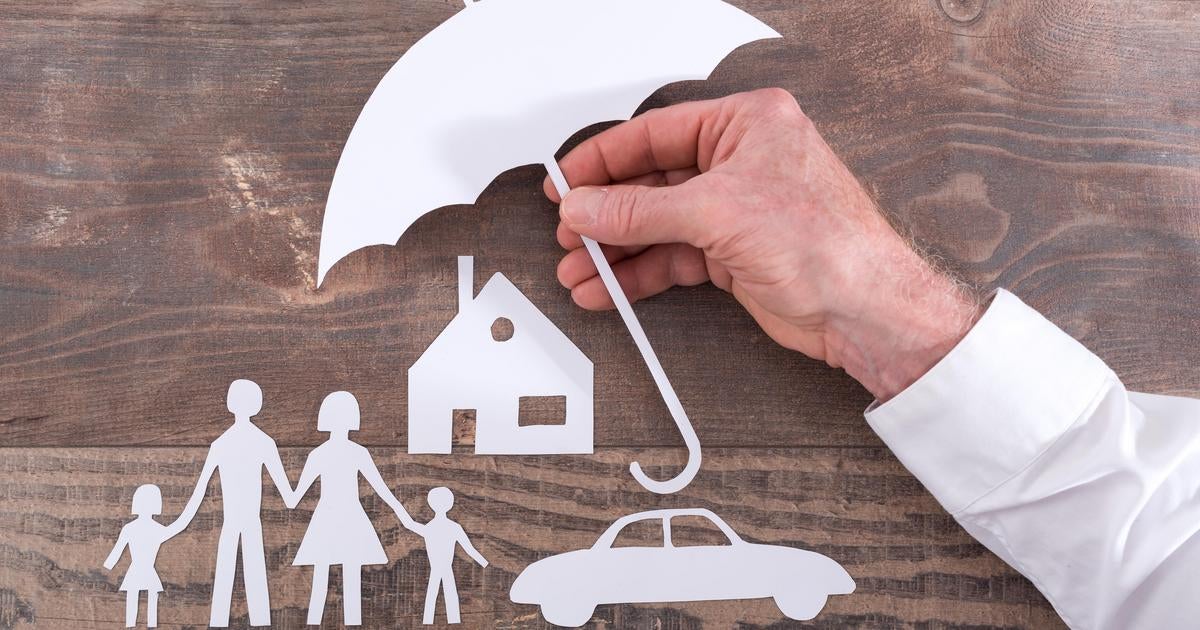 In addition to protection from Janney's strict compliance with the Securities and Exchange Commission's (SEC) customer protection rules, the assets in your account are protected through the following programs.
SIPC Protection
Assets in your brokerage account are protected through Janney's membership in the nonprofit Securities Investor Protection Corporation (SIPC).
In the highly unlikely event that our firm should ever fail and should your assets not be recovered through the firm, the SIPC will step in to ensure delivery of up to $500,000 of coverage (not more than $250,000 in cash) to each eligible account.
Insurance in Excess of SIPC Coverages
As a Janney client, you receive additional insurance supplementing SIPC coverage through certain underwriters at Lloyd's of London. This excess insurance is provided to you at Janney's expense.
Should your assets not be recovered through the firm or under SIPC protection limits, this additional insurance will cover your account subject to a limit of $24.5 million per client and an aggregate loss limit of $100 million. If you maintain more than one account at Janney in separate capacities (i.e., individually, jointly, as a trustee), each account would be protected by SIPC and the excess insurance.
SIPC has a brochure further explaining the coverage provided. To obtain a copy, please contact your Janney Financial Advisor.
Janney Insured Sweep
In Janney Insured Sweep, cash in your Janney account is "swept into" an FDIC insurance interest-bearing account at one or more participating banks (each a "Program Bank").
FDIC Coverage FDIC insurance covers both the principal and accrued interest in a bank account, up to $250,000 per depositor, for each ownership category in any Program Bank where money is deposited in the event that the bank fails.
Utilizing multiple banks, Janney seeks to provide FDIC insurance coverage up to $2,500,000 for an individual account; $5,000,000 for joint accounts; and $2,500,000 for retirement and corporate accounts. Once the aggregate FDIC insurance limit is met or the available banks have reached their capacity for cash deposits, remaining balances will be directed to a money market fund. Your deposited cash balances will be allocated nightly to one or more banks. The number of banks to which balances are allocated will be determined by your total balances and Program Bank capacity.
Cash balances exceeding the aggregate FDIC insurance limits ($2,500,000 for individual accounts and $5,000,000, for joint) will be placed into a money market fund. The money market fund may also be utilized when banks are at capacity and no longer accepting cash deposits which could impact the amount of FDIC insurance coverage. The fund is not FDIC insured but is covered by SIPC up to applicable limits. For more information on SIPC, please refer to sipc.org.
Allocation of Funds to Program Banks
Your Janney monthly client account statement will list the banks your balances were allocated to during the previous month. The list of Program Banks will differ based on account type. A complete list of the banks utilized in the Janney Insured Sweep Program is located on our website at Janney.com/cash.
Janney will deposit available cash balances from your account(s) into each of the Program Banks, beginning with an allocation of up to $246,500 (or up to $493,000 for joint accounts) to the first bank and then to additional banks, as warranted, based on the value of the account.
It is possible to exceed the FDIC insurance limits at a specific bank if you also hold deposits directly with the same bank or with another brokerage firm outside of the Janney Insured Sweep Program. You can avoid this by periodically reviewing the list of Program Banks. You may opt out of a Program Bank at any time by contacting your Financial Advisor.
Janney's Enduring Strength and Stability
Janney's almost 200-year history of helping clients achieve their financial goals shows the enduring success of our stability and approach. Here's why you can count on us:
Janney has operated for nearly 40 years as an independent subsidiary of The Penn Mutual Life Insurance Company, and is fully backed by Penn Mutual's credit ratings, including A.M. Best, A+ (Superior)—reaffirmed March 2021; Kroll Bond Rating Agency, AA (Very High Quality)—reaffirmed November 2021; Moody's Investors Service, Aa3 (High Quality)—reaffirmed April 2021; and Standard & Poor's, A+ (Strong)—reaffirmed December 2021.
We've reported consistent, positive earnings in every market condition and have not experienced a loss throughout the Firm's recorded history, including the 2008 financial crisis.
Our private ownership enhances our focus on clients, and we provide no incentive for offering clients proprietary investment products—keeping your best interest front and center.
Our capital strength, and the ability to tap Penn Mutual's capital surplus, allows for continual investment in state-of-the-art capabilities and services.
Monies deposited in Janney Insured Sweep accounts at Program Banks are not subject to market risk and value loss but are subject to the risk of a bank's failure. In the unlikely event a bank fails, deposits at each bank are eligible for FDIC insurance protection up to a limit of $250,000 (including principal and interest) per depositor in each insurable capacity (e.g., individual or joint). This limit includes any other deposits you may have at each bank outside of this program. You are responsible for monitoring your bank balances within Janney Insured Sweep, and the balances in any of your other bank accounts at the same bank, to determine if these, in total, exceed FDIC insurance limits. Monies held in accounts with Program Banks are not covered by the Securities Investor Protection Corporation (SIPC) insurance; however, securities held in Janney brokerage accounts are covered by SIPC insurance. For more information regarding FDIC insurance, please consult fdic.gov. For more information regarding SIPC coverage, please consult sipc.org. These Deposit Accounts are direct obligations of the Program Banks and not of Janney. An investment in a money market is not insured or guaranteed by the Federal Deposit Insurance Corporation or any other government agency. The fund is covered by SIPC up to applicable limits. Although a money market fund seeks to preserve the value of your investment at $1.00 per share, it is possible to lose money by investing in a money market fund. Yields fluctuate and past performance is no guarantee of future results.
Additional information about SIPC is available at www.sipc.org. Additional information about the FDIC is available at www.FDIC.gov.