Our Team
The Wexford office of Janney Montgomery Scott began as the North Hills office of Parker/Hunter Incorporated in 1983. It was located in the Pittsburgh Office and Research Park, which is near McKnight Road in Pittsburgh.
The office was one of the first tenants in the corporate building and was comprised of 6 financial advisors and 2 operations staff. Robert Herman became the branch manager of the office in 1984 and stayed in that role for 25 years. In 1996, the North Hills office moved locations to Wexford in the Spectra Office building. It was there until 2007, when the office moved to its current location in the Waterfront Corporate Park.
Richard Reynolds became branch manager of the Wexford office in 2009. It is now comprised of 11 financial advisors and 8 private client assistants who are all committed to working with the clients to achieve their financial goals. A very close-knit office, Janney Wexford regularly celebrates birthdays, retirements, holidays – including a visit from Santa and carol sing-along - and tailgate parties for the beloved Pittsburgh sports teams!
Richard C. Reynolds
Executive Vice President / Wealth Management, Branch Manager
About Richard
Prior to joining the firm in 1991, Rich owned and operated a printing business. His career change came as a result of his keen interest in investments that began as a teenager buying and selling stocks. At that time, Rich enjoyed discussions concerning investments and found himself regularly providing financial advice to friends and colleagues.
Rich is a native of Mobile, Alabama and is a graduate of the US Naval Academy with a Bachelor of Science in Management and Technology. He served 7 years of active duty in the Navy and 8 years in the Naval Reserves. He is also a graduate of the Accredited Wealth Management Advisor℠ program as well as the Securities Industry Institute Program at the University of Pennsylvania Wharton School.
Active in his community, Rich serves on numerous church and school district committees. He and his wife Ellen have two sons, Chris and Brett. In his spare time he enjoys hiking, biking, skiing, tennis, golf and music.
Contact

Email:
rreynolds@janney.com
Pontis Wealth Advisors
of Janney Montgomery Scott LLC
About Pontis
Richard C. Reynolds, AWMA® - Executive Vice President / Wealth Management, Wexford Branch Manager
G.R. Orr III – Senior Vice President / Wealth Management, Beaver Branch Manger
Robert D. Gleyze, CFP®, RIS – Senior Vice President / Wealth Management, Financial Advisor
Mark Scholl, AWMA® - First Vice President / Investments, Financial Advisor
Michael Callas, CFP®, AWMA® - Financial Advisor
Jenna Glass – Private Client Associate
Garrett Macdonald – Private Client Associate
Stacie Matson – Private Client Associate
Contact

Email:
pontiswealth@janney.com
Herman, Starr & Barth Wealth Management Group
of Janney Montgomery Scott LLC
About Herman,
Jerry R. Starr, Senior Vice President / Investments, Financial Advisor
William G. Barth, Executive Vice President / Investments, Financial Advisor
Contact

Email:
HermanStarrBarthGroup@janney.com
Stirling Wealth Management
of Janney Montgomery Scott LLC
About Stirling
www.stirlingwealthmanagement.com
Douglas W. Stirling, Executive Vice President / Wealth Management, Financial Advisor
W. Wallace Danforth, First Vice President / Financial Advisor
Joe Kennedy, Financial Advisor
Contact

Phone:
724.934.2953

Email:
stirlingwm@janney.com
Johnson Wealth Management
of Janney Montgomery Scott LLC
Contact

Email:
johnsongroup@janney.com
Supported By
We collaborate with other Janney specialists, as needed, who have in-depth experience in specific disciplines. Together, we can assess your unique situation, analyze difference strategies, and develop a plan fit for your unique needs and goals.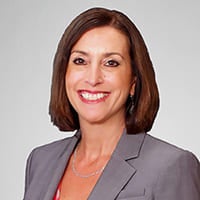 Debra Roey
Vice President, Retirement Plan Services Director
About Debra
Debra S. Roey joined Janney Montgomery Scott LLC in November 2006, as Janney Retirement Plan Services (JRPS) Manager. JRPS was founded in 1982 to provide Janney's Corporate Retirement Plan Clients with support in plan design analysis, proposal procurement and review, investment fiduciary services, technical expertise, and problem resolution.
Debra has over 30 years of experience in the Retirement Plan arena. Prior to joining Janney, she served as Regional Director with Union Central Life Retirement and Investment Services. During her tenure, she received numerous sales awards including qualification for the company's highest society membership. She also served on several corporate committees involved with Strategic Planning and Product Development.
Debra earned a B.A. in Business Administration from Rutgers University.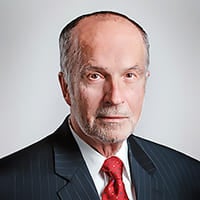 Greg Drahuschak
Market Strategist
About Greg
Greg Drahuschak joined Janney in 1991. He has over 45 years of economic experience and provides daily, weekly, and monthly market commentary, with a particular focus on the equity market, to Janney and our clients.
Prior to joining Janney, he worked as a retail broker with—and eventually transitioned into the research departments of—Butcher & Singer and Wheat First Securities. He was also an instructor at Robert Morris College and the University of Pittsburgh.
Greg has written articles for several newspapers and websites, and has been the featured financial professional on many live radio broadcasts.
He earned his B.A. in fine arts from the Indiana University of Pennsylvania, as well as certificates from the Wharton School of the University of Pennsylvania and from the New York Institute of Finance.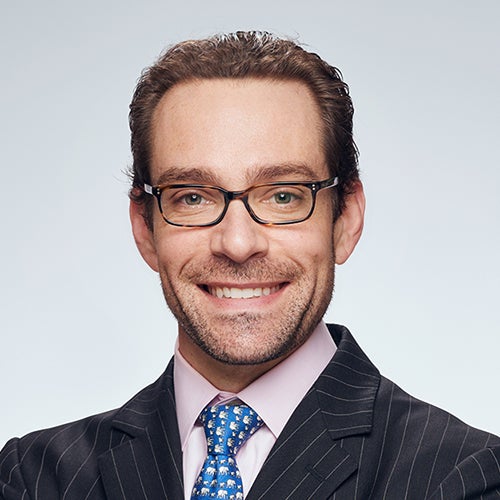 Guy LeBas
Chief Fixed Income Strategist, Janney Montgomery Scott LLC Director, Custom Fixed Income Solutions, Janney Capital Management
About Guy
Guy LeBas is Janney's Chief Fixed Income Strategist, as well as Head of Fixed Income for Janney Capital Management. As Strategist, he is responsible for providing direction to the Firm's clients on the macroeconomic, interest rate, and bond market investing climate.
Guy authors bond market periodicals, which provide relative value recommendations across the fixed income spectrum. With Janney Capital Management, Guy is responsible for overseeing the Firm's discretionarily managed bond portfolios, which take a client-tailored approach to generating consistent income across interest rate environments.
Guy joined Janney in 2006. Prior to joining Janney, Guy served as Interest Rate Risk Manager for U.S. Trust's bank asset and liability portfolios, a role in which he oversaw risk and return on $20 billion of bank assets and derivatives.
Guy is also a frequent guest on CNBC, Bloomberg TV and Fox Business News, as well as a regular speaker at financial industry conferences. He received his education from Swarthmore College, holds an M.S. in Applied Economics from Johns Hopkins University, and is a CFA Charterholder.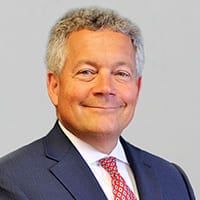 Jay L. Guyer, CFP®
Vice President, Senior Financial Planner
About Jay
Jay Guyer serves as Vice President, Senior Financial Planner in Janney Montgomery Scott's Wealth Planning Department. He focuses on supporting the advanced financial planning efforts for the Firm's Western region. In his role, Mr. Guyer serves as a resource for Financial Advisors working with complex client-planning needs to assist clients with meeting their goals and objectives. Mr. Guyer is based in Janney's Pittsburgh, PA office.
Mr. Guyer has more than 30 years of experience in the financial services industry. He joined Janney from M&T Bank/Wilmington Trust, where he served as a Senior Financial Planner supporting their Western Pennsylvania and New York branches. Prior to M&T Bank, he spent time as the Director of Financial Planning with Omega Bank in State College, PA. He also served as a Financial Planner with The Vanguard Group.
Mr. Guyer is a Certified Financial Planner (CFP®), Chartered Life Underwriter (CLU®) and Chartered Financial Consultant (ChFC®). He also holds his Series 6, 7, 24, 63 and 65 securities licenses and earned the Pennsylvania Life, Accident & Health, Fixed and Variable Annuity licenses. Mr. Guyer received his JD and LLM in Tax Law from Taft Law School and has a Bachelor's degree in Education from Juniata College.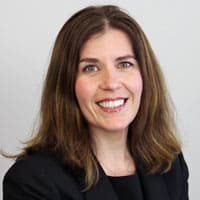 Kim (Termine) Beil, CFP®
Vice President, Director of Managed and Insured Solutions Group
About Kim
Kim Beil serves as Director of the Managed and Insured Solutions Group in Janney Montgomery Scott's Wealth Management department. In this role, Ms. Beil oversees the daily activities of the Managed and Insured Solutions Group and is responsible for promoting both advisory and insured solutions for the firm.
Ms. Beil is an active member of the Firm, the industry, and is involved in several community organizations. At Janney, she is a member of the Firm's Women's Interactive Network (WIN). She is also a founding member for Girls on the Run Philadelphia, a non-profit program that encourages preteen girls to develop self-respect and healthy lifestyles through running. Currently, she volunteers with the Neucrue Cancer Foundation.
A graduate of Drexel University, Mrs. Beil holds a B.S. in business administration, and has over 15 years of financial services industry experience at Janney. She is an Accredited Wealth Management Advisor℠ (AWMA®), holds an insurance license, and is a LEADERSHIP Philadelphia Fellow.
In her spare time, Ms. Beil enjoys running and challenging herself in half marathons.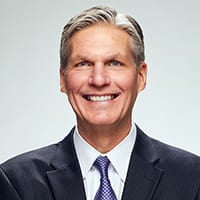 Mark D. Luschini
Chief Investment Strategist, Janney Montgomery Scott LLC President and Chief Investment Officer, Janney Capital Management
About Mark
Mark Luschini is the Chief Investment Strategist for Janney Montgomery Scott LLC, leading the Investment Strategy Group. In that capacity Mark is responsible for establishing the Firm's broad outlook relating to conditions in the capital markets and the economy and to develop investment strategies that align with the best interest, goals, and objectives of individual and institutional clients. He also establishes the Firm's asset allocation models used for portfolio construction and financial planning.
As Chief Investment Strategist, Mark serves as the Janney's investment spokesperson, offering national market commentary and developing asset allocation models and investment strategies. He chairs the investment committee and actively interfaces with both current and prospective clients.
Additionally, Mark directs Janney Capital Management, the Firm's discretionary investment management division. Under his leadership, Janney Capital Management has delivered competitive investment results across multiple strategies. The total assets under management has grown to more than $4 billion, with nearly $3 billion in traditional equity and fixed income assets, and over $1 billion in various strategic and tactical asset allocation strategies utilizing exchange-traded solutions and mutual funds. Mark served on the Board of Managers for Janney, and currently serves as a Trustee for the Firm's Pension & Profit Sharing Plan. He is a member of the Janney Wealth Management Department's Mutual Fund and Alternative Investment Committees.
In Janney Capital Management, Mark chairs the Investment Committee which sets asset class and sector policy and directly participates in managing the equity, fixed income, and asset allocation strategies under its advisory. Mark has spent more than 30 years in the investment industry. He utilizes that experience to speak on topics related to macroeconomics and investment management at seminars and conferences.
His comments and written articles have been circulated in numerous publications ranging from the Wall Street Journal and Barron's to the New York Times, USA Today, Financial Times, and Money magazine. He has appeared in various media outlets including CNBC, Bloomberg Television, Fox Business News, and CNN.
He has a BA and MBA from Gannon University and holds the Chartered Market Technician (CMT) designation from the Market Technicians Association
Contact us today to discuss how we can put a plan in place designed to help you reach your financial goals.