Our Team
No needs are more important than your own. We pride ourselves in making your needs and goals, our own. We don't simply work for you. We work with you to understand who you are as an individual and as an investor.
Our mission is to help you to define your financial objectives, and then use that knowledge to develop — together — a plan that is tailored to fit your unique needs and preferences, and is in your best interest. We're proud to offer comprehensive financial planning resources, providing you access to education, advice, planning, and consultation.
Chris Willett
Executive Vice President / Investments, Financial Advisor
About Chris
Chris Willett is an Executive Vice President/Investments, Financial Advisor with Janney Montgomery Scott, and has 40 years of experience in investing and financial planning. Over this time Chis' dedicated service to his clients has resulted in him working with several generations of the same families. He is a member of both the American Stock Exchange Club and the International Society of Retirement Planners.
Chris has spoken to Fortune 500 companies such as Kraft and General Motors on financial planning topics as well as industry groups such as the Securities Industry Association. He has been listed in Who's Who in Finance & Industry. Dedicated to the community, Chris has served on numerous charitable Boards, such as: Support to Employment, Covenant Community, Wholesome Wave of Georgia, and the Atlanta Contemporary Arts Council. He is a past member of the Buckhead Coalition and was past President of the Northside Kiwanis. Professionally, Chris has been a member of the Senior Advisory Council at Morgan Keegan, the Million Dollar Club at Legg Mason, and the Janney Advisory Council. He remains engaged with his alma mater, Washington & Lee University, having recently served on the school's Alumni Council. Chris and his wife, Elizabeth, live in Buckhead and have two grown daughters.
Contact

Phone:
404.926.2004

Email:
cwillett@janney.com
Scott Phelan, CFP®
Executive Vice President/Wealth Management, Financial Advisor
About Scott
Scott Phelan has over 20 years of financial advising and planning experience. As Executive Vice President/Wealth Management, Financial Advisor, his focus is helping build wealth for high net worth individuals and corporate clients. His core competencies include estate, retirement, insurance and income tax planning strategies.
Scott has a long and distinguished career in the financial services industry having held leadership positions at Edward Jones, The Hartford and New England Financial. Most recently, he was a Senior Vice President, Wealth Management, Financial Advisor/Senior Portfolio Management Director at Morgan Stanley. Scott began his career at the New England Financial Group where he developed and implemented employee 401(k) programs. In addition, he and his team have been ranked in "Forbes Top Wealth Advisors in Georgia" for 2018, 2019, 2020 and 2021.
He has a Bachelor of Business Administration from The University of Georgia Terry College of Business and has served on a series of boards and committees. Scott is currently a Board of Director for The Gwinnett Medical Center Foundation, The Community Foundation for NE GA and Rainbow Village. Scott is a guest speaker at the University of Georgia and Emory University. He lives in the Statham, Georgia area with his wife Holly and two children, Lyla and Riley. Scott enjoys running, playing soccer and golf in his spare time.
Contact

Phone:
678.448.4841

Email:
sphelan@janney.com
Kevin T. Myers, CFP®
Vice President/Wealth Management, Financial Advisor
About Kevin
Kevin's philosophy is simple; he worries about your finances so you don't have to. As a Certified Financial PlannerTM (CFP®) Professional, Kevin helps clients develop and implement a comprehensive financial plan that is tailored to your needs. Kevin specializes in portfolio management, ensuring that each of his clients' unique needs are being taken into account.
Kevin has over 10 years of experience in the financial services industry and previously served as a consultant. He attended the University of Georgia where he earned his Bachelor of Science in Personal Financial Planning.
Staying active in the community, Kevin is a board member for Youth of Christ and serves as the Leadership Development Group Facilitator for the North Point/Gwinnett Church. Outside of the office, he enjoys sports, spending time with his family, and going camping. Kevin and his wife, Amanda, share three children.
Contact

Phone:
678.448.4842

Email:
kmyers@janney.com
Avery Rodts
Vice President / Investments, Financial Advisor
About Avery
Avery has over 25 years of experience providing comprehensive investment and financial planning advice. He typically utilizes the financial planning process to fully understand and address the unique needs, goals, and risk tolerance of each client. Based on an in-depth, ongoing knowledge of his client's specific needs, he and his team create a customized, dynamic investment strategy that they manage. Avery believes that client engagement is vital and as such makes it a priority to meet with each client on a quarterly basis. Avery has always focused on building a long term, trusting relationship with his clients, and pledges to do what is 100% in their best interests.
Avery attended The University of the South, and has served on
several boards, including president of Buckhead Baseball and Genesis Mentors, a non-profit micro-financing provider. Avery is the proud parent of three children and an Atlanta resident.
Contact

Phone:
404.926.2028

Email:
arodts@janney.com
Steven W. Edwards
Account Executive
About Steven
Steve joined the Willett Group in 2000, and holds both his Series 7 and 66 licenses. His day to day responsibilities include researching securities, running client reports, generating Retirement Income Evaluations, maintaining client contact, and executing trades. Steve attended St. Lawrence University.
Contact

Phone:
404.926.2012

Email:
sedwards@janney.com
Tricia M. Fleury
Account Executive
About Tricia
Tricia has been working as a registered assistant in the financial services industry for over 25 years and been a part of the Willett Group for the last 20 years. Tricia is responsible for the administrative and operational functions of the team. Her responsibilities include daily account maintenance, trading and speaking with clients, and resolving any issues that arise regarding their accounts. Tricia attended Framingham State University and is the proud parent of two children
Contact

Phone:
404.926.2017

Email:
tfleury@janney.com
Cindy Hions-Dayoub
Account Executive
About Cindy
Cindy supports Willett Phelan Myers & Rodts Wealth Management Group by assisting with all administrative aspects of their practice, helping clients with administrative requests including trading and research. As a Certified Retirement Plan CounselorSM (CRPC®) and by holding the Series 7, 66, 9, 10 and Life and Health Insurance licenses, Cindy is able to better assist Scott and Kevin with any questions clients may have regarding retirement and insurance.
Cindy began her financial services experience at JB Hanauer & Co. in 1992. She has previously served at Raymond James & Associates, Merrill Lynch, and most recently, Morgan Stanley.
Outside of the office, Cindy enjoys cycling, running, and watching her daughter play flag football and lacrosse. She and her husband, Marlin, reside in Suwanee with four of their eight children.
Contact

Phone:
678.448.4843

Email:
chionsdayoub@janney.com
Jennifer Patronilha
Private Client Associate
About Jennifer
Jennifer supports Willett Phelan Myers & Rodts Wealth Management Group by running financial plans and helping with retirement income planning, along with social security planning. She earned her Bachelor of Science degree in Accounting.
Outside of the office, Jenn enjoys reading, exercising, and watching her two girls dance and compete in gymnastics. She and her husband, Mark, reside in Suwanee.
Betty Ralph
Private Client Associate
About Betty
Betty provides administrative support for Willett Phelan Myers & Rodts Wealth Management Group. She previously supported Scott at Edward Jones and Morgan Stanley before the team moved to Janney in 2021. Betty earned a B.S. degree from BJU in Greenville, SC.
Supported By
We collaborate with other Janney specialists, as needed, who have in-depth experience in specific disciplines. Together, we can assess your unique situation, analyze difference strategies, and develop a plan fit for your unique needs and goals.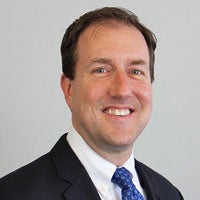 Dan Wantrobski, CMT®
Managing Director, Director of Research
About Dan
Dan Wantrobski is Director of Research at Janney Montgomery Scott and has over 20 years of industry experience as a technical analyst and strategist.
Mr. Wantrobski spent the first 10 years of his career at Paine Webber and UBS, where he developed his knowledge as a technician and macro strategist following the equity, fixed income, commodity, and currency markets. He has also spent time at Fox Pitt Kelton, Bedford Quantitative, and New Albion Partners. From 2008 to 2016, Mr. Wantrobski served as Janney's technical strategist.
Mr. Wantrobski regularly comments in the media on key issues arising in the industry, with appearances in outlets such as The Wall Street Journal, Reuters, The Philadelphia Inquirer, CNBC, Fox Business, and Bloomberg TV. He is also a frequent speaker at financial industry conferences, including the Ernst & Young Annual Firm Conference where he has served as a guest speaker for the last five years.
Mr. Wantrobski is a Chartered Market Technician ® (CMT) and attended Villanova University, graduating cum laude with a B.S. in Finance.
He currently resides in Moorestown, NJ where he volunteers as a firefighter with Relief Engine Co. 312.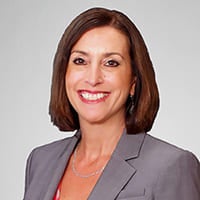 Debra Roey
Vice President, Retirement Plan Services Director
About Debra
Debra S. Roey joined Janney Montgomery Scott LLC in November 2006, as Janney Retirement Plan Services (JRPS) Manager. JRPS was founded in 1982 to provide Janney's Corporate Retirement Plan Clients with support in plan design analysis, proposal procurement and review, investment fiduciary services, technical expertise, and problem resolution.
Debra has over 30 years of experience in the Retirement Plan arena. Prior to joining Janney, she served as Regional Director with Union Central Life Retirement and Investment Services. During her tenure, she received numerous sales awards including qualification for the company's highest society membership. She also served on several corporate committees involved with Strategic Planning and Product Development.
Debra earned a B.A. in Business Administration from Rutgers University.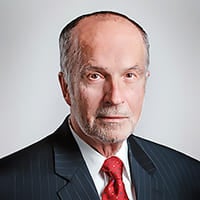 Greg Drahuschak
Market Strategist
About Greg
Greg Drahuschak joined Janney in 1991. He has over 45 years of economic experience and provides daily, weekly, and monthly market commentary, with a particular focus on the equity market, to Janney and our clients.
Prior to joining Janney, he worked as a retail broker with—and eventually transitioned into the research departments of—Butcher & Singer and Wheat First Securities. He was also an instructor at Robert Morris College and the University of Pittsburgh.
Greg has written articles for several newspapers and websites, and has been the featured financial professional on many live radio broadcasts.
He earned his B.A. in fine arts from the Indiana University of Pennsylvania, as well as certificates from the Wharton School of the University of Pennsylvania and from the New York Institute of Finance.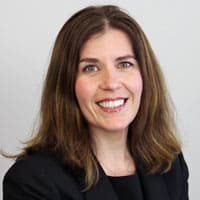 Kim (Termine) Beil, CFP®
Vice President, Director of Managed and Insured Solutions Group
About Kim
Kim Beil serves as Director of the Managed and Insured Solutions Group in Janney Montgomery Scott's Wealth Management department. In this role, Ms. Beil oversees the daily activities of the Managed and Insured Solutions Group and is responsible for promoting both advisory and insured solutions for the firm.
Ms. Beil is an active member of the Firm, the industry, and is involved in several community organizations. At Janney, she is a member of the Firm's Women's Interactive Network (WIN). She is also a founding member for Girls on the Run Philadelphia, a non-profit program that encourages preteen girls to develop self-respect and healthy lifestyles through running. Currently, she volunteers with the Neucrue Cancer Foundation.
A graduate of Drexel University, Mrs. Beil holds a B.S. in business administration, and has over 15 years of financial services industry experience at Janney. She is an Accredited Wealth Management Advisor℠ (AWMA®), holds an insurance license, and is a LEADERSHIP Philadelphia Fellow.
In her spare time, Ms. Beil enjoys running and challenging herself in half marathons.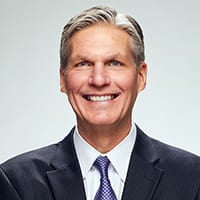 Mark D. Luschini
Chief Investment Strategist, Janney Montgomery Scott LLC President and Chief Investment Officer, Janney Capital Management
About Mark
Mark Luschini is the Chief Investment Strategist for Janney Montgomery Scott LLC, leading the Investment Strategy Group. In that capacity Mark is responsible for establishing the Firm's broad outlook relating to conditions in the capital markets and the economy and to develop investment strategies that align with the best interest, goals, and objectives of individual and institutional clients. He also establishes the Firm's asset allocation models used for portfolio construction and financial planning.
As Chief Investment Strategist, Mark serves as the Janney's investment spokesperson, offering national market commentary and developing asset allocation models and investment strategies. He chairs the investment committee and actively interfaces with both current and prospective clients.
Additionally, Mark directs Janney Capital Management, the Firm's discretionary investment management division. Under his leadership, Janney Capital Management has delivered competitive investment results across multiple strategies. The total assets under management has grown to more than $4 billion, with nearly $3 billion in traditional equity and fixed income assets, and over $1 billion in various strategic and tactical asset allocation strategies utilizing exchange-traded solutions and mutual funds. Mark served on the Board of Managers for Janney, and currently serves as a Trustee for the Firm's Pension & Profit Sharing Plan. He is a member of the Janney Wealth Management Department's Mutual Fund and Alternative Investment Committees.
In Janney Capital Management, Mark chairs the Investment Committee which sets asset class and sector policy and directly participates in managing the equity, fixed income, and asset allocation strategies under its advisory. Mark has spent more than 30 years in the investment industry. He utilizes that experience to speak on topics related to macroeconomics and investment management at seminars and conferences.
His comments and written articles have been circulated in numerous publications ranging from the Wall Street Journal and Barron's to the New York Times, USA Today, Financial Times, and Money magazine. He has appeared in various media outlets including CNBC, Bloomberg Television, Fox Business News, and CNN.
He has a BA and MBA from Gannon University and holds the Chartered Market Technician (CMT) designation from the Market Technicians Association
Contact us today to discuss how we can put a plan in place designed to help you reach your financial goals.