About Us
We are family at Young Wealth Management Group. As a father, son, and daughter team, we treat our clients the same way we would want our own family treated, with integrity, diligence, and trust. We work collaboratively to provide exceptional service and sound investment advice. We believe it is essential that we truly understand your goals, priorities, and risk tolerance to keep you on track to meet your financial goals. We know wealth planning and preservation require a commitment and understanding to do in our client's best interest. It's certainly our privilege to be a trusted advisor to your family now and for multiple generations to come.
Roark Young
First Vice President/Wealth Management, Financial Advisor
About Roark
Roark Young co-founded the Young Wealth Management Group of Janney Montgomery Scott LLC with his son Dustin Young, CFP®. Roark works closely with his clients by gaining a deep understanding of their most important financial goals and is passionate about developing and implementing investment plans that help clients achieve their life goals.
Roark's investing career spans 46 years when he first started as an Options Trader on the floor of the CBOE in 1974. After a successful career trading options, Roark founded Young, Stovall & Company in 1979 as a full-service brokerage firm on the principles of providing exceptional service and sound investment advice. As President of Young, Stovall & Company, Roark served many roles, such as managing clients' investment portfolios and supervising the firm's financial advisors. In addition, Roark has been active in the Securities Regulatory Community, serving as a member and Vice Chairman of District Committee No. 7 and a board member of the Small Firm Advisory Board of the National Association of Securities Dealers. He also served as a securities arbitrator.
Roark earned a business degree from Florida State University in 1971. Roark is a FINRA licensed Registered Principal, Registered Options Principal, and Registered Financial Principal and holds Series 7 and Series 63 licenses. Roark also has a Life, Health and Variable Annuities 2-15 License.
Roark resides in Coral Gables, Florida, where he is a lifetime resident. Roark loves spending time with his seven grandchildren and dog Coco. He enjoys golf and is a professional boxing judge, having judged over 1,000 professional events, including 55 World Championship titles. In 2018 Roark was inducted into the Florida Boxing Hall of Fame for his outstanding achievement and career as a professional boxing judge.
Contact

Email:
ryoung@janney.com
Dustin K. Young, CFP®
Vice President/Wealth Management, Financial Advisor
About Dustin
Dustin K. Young, CFP®, co-founded the Young Wealth Management Group at Janney Montgomery Scott LLC with his father Roark Young. As a financial advisor, Dustin is passionate about helping others define and achieve their life goals with financial planning. Dustin takes great pride in developing and implementing financial plans and explaining complicated financial topics in a simple-to-understand manner.
Dustin has more than 20 years of experience in the financial services industry. His finance experience spreads across the industry, with roots beginning at Turnberry Bank, where he served many roles, including Executive Vice President and Corporate Secretary. In 2010 Dustin joined his father Roark at Young Stovall & Company, a full-service brokerage firm founded in 1979. Dustin has been instrumental in helping to grow the firm into the Young Wealth Management Group. Before joining Janney, Dustin worked as a financial advisor with Ameriprise Financial and JHS Capital Advisors.
Dustin holds a bachelor's degree in finance from James Madison University and an MBA from the University of Miami. In addition to having a FINRA Series 7 and Series 66 securities license, Dustin earned a CERTIFIED FINANCIAL PLANNER™ certification. Dustin also holds a Life, Health & Variable Annuities 2-15 License.
Dustin resides in his hometown of Pinecrest, Florida, with his wife and three children and enjoys staying active, playing guitar, and coaching baseball.
Contact

Email:
dustinyoung@janney.com
Erin Young
Private Client Associate
About Erin
Erin joined Janney as part of the Young Wealth Management Group founded by her father, Roark Young, and brother, Dustin Young. Prior to Janney, Erin spent her career in fashion as a buyer, personal stylist, and seminar speaker. Impeccable timing inspired her pivot into wealth management, joining her father and brother now at Janney. Erin Young earned her B.A. degree in English Literature and a minor in Spanish from Florida State University.
Janney's commitment to client relations and elevated service align with her customer relationship philosophy. Erin's top skills are universal; she shines in client rapport and client experience. Clients are not only family but feel like family. With a keen eye for detail and care, Erin strives to maintain efficiency with a smile, the feel-good type of client service.
Contact

Email:
eyoung@janney.com
Supported By
We collaborate with other Janney specialists, as needed, who have in-depth experience in specific disciplines. Together, we can assess your unique situation, analyze difference strategies, and develop a plan fit for your unique needs and goals.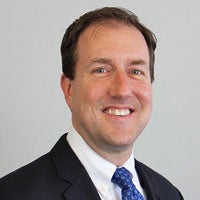 Dan Wantrobski, CMT®
Managing Director, Director of Research
About Dan
Dan Wantrobski is Director of Research at Janney Montgomery Scott and has over 20 years of industry experience as a technical analyst and strategist.
Mr. Wantrobski spent the first 10 years of his career at Paine Webber and UBS, where he developed his knowledge as a technician and macro strategist following the equity, fixed income, commodity, and currency markets. He has also spent time at Fox Pitt Kelton, Bedford Quantitative, and New Albion Partners. From 2008 to 2016, Mr. Wantrobski served as Janney's technical strategist.
Mr. Wantrobski regularly comments in the media on key issues arising in the industry, with appearances in outlets such as The Wall Street Journal, Reuters, The Philadelphia Inquirer, CNBC, Fox Business, and Bloomberg TV. He is also a frequent speaker at financial industry conferences, including the Ernst & Young Annual Firm Conference where he has served as a guest speaker for the last five years.
Mr. Wantrobski is a Chartered Market Technician ® (CMT) and attended Villanova University, graduating cum laude with a B.S. in Finance.
He currently resides in Moorestown, NJ where he volunteers as a firefighter with Relief Engine Co. 312.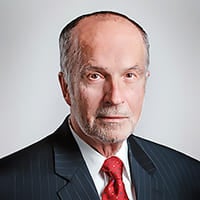 Greg Drahuschak
Market Strategist
About Greg
Greg Drahuschak joined Janney in 1991. He has over 45 years of economic experience and provides daily, weekly, and monthly market commentary, with a particular focus on the equity market, to Janney and our clients.
Prior to joining Janney, he worked as a retail broker with—and eventually transitioned into the research departments of—Butcher & Singer and Wheat First Securities. He was also an instructor at Robert Morris College and the University of Pittsburgh.
Greg has written articles for several newspapers and websites, and has been the featured financial professional on many live radio broadcasts.
He earned his B.A. in fine arts from the Indiana University of Pennsylvania, as well as certificates from the Wharton School of the University of Pennsylvania and from the New York Institute of Finance.
Contact us today to discuss how we can put a plan in place designed to help you reach your financial goals.