Our Team
Andrew F. Meredith, CFP®
Executive Vice President/Wealth Management, Financial Advisor
About Andrew
Andrew, consecutively recognized by Forbes as a "Best in State Wealth Advisor" from 2018-2021 and by Financial Times as a "Top 400 Advisor" in 2015 and 2016, serves as Executive Vice President/Wealth Management, Financial Advisor for Meredith Lindung Wealth Management. The team's legacy of service includes over 70 years of community leadership and distinctive recognition in Barrons, the Baltimore Business Journal, Baltimore Magazine, and Research Magazine.
Andrew previously served at Merrill Lynch for over 23 years. He is an alumnus of Hobart College, Gilman School, and Calvert School. Andrew is a Certified Financial Planner (CFP®) Professional, a designation awarded by the Certified Financial Planner Board of Standards, Inc. Andrew also has unique entrepreneurial experience with a highly successful security software startup in the 1990's.
Andrew enjoys coaching youth lacrosse and soccer, and the soccer team has won multiple elite tournaments. Charitable interests include the Towsontowne Recreation Council, the Maryland Horticultural Society, and the Boys' Latin School of Maryland. Andrew lives in Ruxton with his wife and two sons.
Contact

Phone:
410.583.5978

Email:
ameredith@janney.com
Kevin M. Lindung, CFP®
Executive Vice President/Wealth Management, Financial Advisor
About Kevin
Kevin's passion is working directly with families to help them create and implement personalized financial plans, then managing customized portfolios in order to achieve their financial goals. His intricate preparation and measurement of progress keeps clients focused and on track to meet their goals and objectives. Within Meredith Lindung Wealth Management, he is responsible for the team's planning and investment management process.
Previously, he was a Senior Vice President at Merrill Lynch, where he worked for over 23 years, earning the Certified Financial Planner (CFP®) professional designation, awarded to a select group of individuals who undergo extensive coursework and examinations to master many facets of financial planning and wealth management. In addition, he has extensive experience working with sophisticated institutional clients on their equity trading needs.
He is a Maryland native and an alumnus of Loyola Blakefield. Previously he served on the Board of Directors at New Covenant Christian School in Abingdon, Maryland.
Kevin and his wife, Beth, live on Millers Island. They have one daughter pursuing her degree in forensic chemistry at West Virginia University.
Contact

Phone:
410.583.5979

Text:
410.936.5415

Email:
klindung@janney.com
Scott Kelly
Senior Registered Private Client Associate
About Scott
With over 10 years of industry experience, Scott serves as Senior Registered Private Client Associate with Meredith Lindung Wealth Management. Scott previously served as a Registered Senior Wealth Management Client Associate with Merrill Lynch since 2017. Focused on administrative and operational excellence, Scott's goal is to offer efficient and sincerely friendly services that exceeds clients' expectations. Scott is FINRA Series 7, 63 and 65 registered.
A huge baseball fan with roots in Maryland and Illinois, Scott loves the Baltimore Orioles and the St. Louis Cardinals. This Lutherville resident enjoys supporting and volunteering his time with local community organizations like the Maryland Food Bank.
Contact

Phone:
410.583.5980

Email:
scottkelly@janney.com
Ben C. Lanser
Registered Private Client Associate
About Ben
Ben serves as a Private Client Associate and has been in the industry since 2017. He first joined Meredith Lindung Wealth Management as Client Associate in January 2021 at Merrill Lynch. Ben prides himself on customer care and putting the client first. His goal is to build and develop a deep relationship with each client in order to provide a level of service that goes beyond the client's expectations. Ben currently is FINRA Series 7 registered as well as FINRA Series 66 registered.
As an avid sports fan, Ben cheers for his hometown teams which include the Baltimore Ravens, Washington Capitals and the Baltimore Orioles. In his spare time he enjoys spending time with family and friends, as well as playing the acoustic guitar as he is a music enthusiast. Ben enjoys supporting his local communities by volunteering at various organizations such as the local Maryland food bank.
Contact

Phone:
410.583.5994

Email:
blanser@janney.com
Brandon Monahan, CFP®
Senior Wealth Planning Associate
About Brandon
Brandon serves as a Registered Private Client Associate with Meredith Lindung Wealth Management. Brandon started his career at Merrill Lynch where he passed both his Series 7 and Series 66 licensing exams. He then moved over to Janney in 2019 as a part of another team. In addition to his new role with Janney he studied for and passed the CFP® exam in March 2020, attaining the Certified Financial Planner (CFP®) Professional designation in February of 2021. In April of 2021 Brandon joined Meredith Lindung Wealth Management to assist with their transition and then joined the team full time.
In his spare time Brandon enjoys watching movies, reading, spending time with friends and family, and has recently become an avid runner. His favorite sports are Baseball and Hockey where he cheers for the New York Mets and New York Rangers.
Contact

Phone:
410.583.5988

Email:
bmonahan@janney.com
Supported By
We collaborate with other Janney specialists, as needed, who have in-depth experience in specific disciplines. Together, we can assess your unique situation, analyze difference strategies, and develop a plan fit for your unique needs and goals.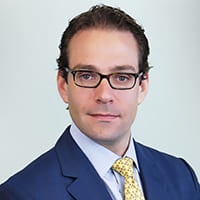 Guy LeBas
Chief Fixed Income Strategist, Janney Montgomery Scott LLC Director, Custom Fixed Income Solutions, Janney Capital Management
About Guy
Guy LeBas is Janney's Chief Fixed Income Strategist, as well as Head of Fixed Income for Janney Capital Management. As Strategist, he is responsible for providing direction to the Firm's clients on the macroeconomic, interest rate, and bond market investing climate.
Guy authors bond market periodicals, which provide relative value recommendations across the fixed income spectrum. With Janney Capital Management, Guy is responsible for overseeing the Firm's discretionarily managed bond portfolios, which take a client-tailored approach to generating consistent income across interest rate environments.
Guy joined Janney in 2006. Prior to joining Janney, Guy served as Interest Rate Risk Manager for U.S. Trust's bank asset and liability portfolios, a role in which he oversaw risk and return on $20 billion of bank assets and derivatives.
Guy is also a frequent guest on CNBC, Bloomberg TV and Fox Business News, as well as a regular speaker at financial industry conferences. He received his education from Swarthmore College, holds an M.S. in Applied Economics from Johns Hopkins University, and is a CFA Charterholder.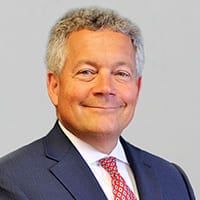 Jay L. Guyer, CFP®
Vice President, Senior Financial Planner
About Jay
Jay Guyer serves as Vice President, Senior Financial Planner in Janney Montgomery Scott's Wealth Planning Department. He focuses on supporting the advanced financial planning efforts for the Firm's Western region. In his role, Mr. Guyer serves as a resource for Financial Advisors working with complex client-planning needs to assist clients with meeting their goals and objectives. Mr. Guyer is based in Janney's Pittsburgh, PA office.
Mr. Guyer has more than 30 years of experience in the financial services industry. He joined Janney from M&T Bank/Wilmington Trust, where he served as a Senior Financial Planner supporting their Western Pennsylvania and New York branches. Prior to M&T Bank, he spent time as the Director of Financial Planning with Omega Bank in State College, PA. He also served as a Financial Planner with The Vanguard Group.
Mr. Guyer is a Certified Financial Planner (CFP®), Chartered Life Underwriter (CLU®) and Chartered Financial Consultant (ChFC®). He also holds his Series 6, 7, 24, 63 and 65 securities licenses and earned the Pennsylvania Life, Accident & Health, Fixed and Variable Annuity licenses. Mr. Guyer received his JD and LLM in Tax Law from Taft Law School and has a Bachelor's degree in Education from Juniata College.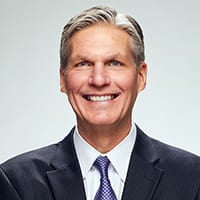 Mark D. Luschini
Chief Investment Strategist, Janney Montgomery Scott LLC President and Chief Investment Officer, Janney Capital Management
About Mark
Mark Luschini is the Chief Investment Strategist for Janney Montgomery Scott LLC, leading the Investment Strategy Group. In that capacity Mark is responsible for establishing the Firm's broad outlook relating to conditions in the capital markets and the economy and to develop investment strategies that align with the best interest, goals, and objectives of individual and institutional clients. He also establishes the Firm's asset allocation models used for portfolio construction and financial planning.
As Chief Investment Strategist, Mark serves as the Janney's investment spokesperson, offering national market commentary and developing asset allocation models and investment strategies. He chairs the investment committee and actively interfaces with both current and prospective clients.
Additionally, Mark directs Janney Capital Management, the Firm's discretionary investment management division. Under his leadership, Janney Capital Management has delivered competitive investment results across multiple strategies. The total assets under management has grown to more than $4 billion, with nearly $3 billion in traditional equity and fixed income assets, and over $1 billion in various strategic and tactical asset allocation strategies utilizing exchange-traded solutions and mutual funds. Mark served on the Board of Managers for Janney, and currently serves as a Trustee for the Firm's Pension & Profit Sharing Plan. He is a member of the Janney Wealth Management Department's Mutual Fund and Alternative Investment Committees.
In Janney Capital Management, Mark chairs the Investment Committee which sets asset class and sector policy and directly participates in managing the equity, fixed income, and asset allocation strategies under its advisory. Mark has spent more than 30 years in the investment industry. He utilizes that experience to speak on topics related to macroeconomics and investment management at seminars and conferences.
His comments and written articles have been circulated in numerous publications ranging from the Wall Street Journal and Barron's to the New York Times, USA Today, Financial Times, and Money magazine. He has appeared in various media outlets including CNBC, Bloomberg Television, Fox Business News, and CNN.
He has a BA and MBA from Gannon University and holds the Chartered Market Technician (CMT) designation from the Market Technicians Association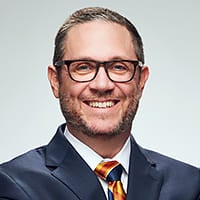 Martin Schamis, CFP®, MBA
Vice President, Head of Wealth Planning
About Martin
Martin Schamis is responsible for the strategic direction of the Wealth Planning Team, supporting more than 850 Financial Advisors who advise Janney's private retail client base.
Martin joined Janney from the Vanguard Group where he spent the majority of his 11-year tenure as Senior Manager of Financial Planning and Advice Services. Prior to Vanguard, Martin worked as a Financial Advisor for Morgan Stanley. Martin graduated with a Bachelor's degree in Physics and Art from the University of Delaware and received an MBA in Finance from St. Joseph's University.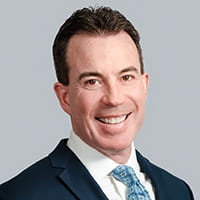 Mike Halloran, CFA
Equity Strategist
About Mike
Mike Halloran serves as an Equity Strategist in Janney's Investment Strategy Group. Bringing over 20 years of financial service experience to Janney's established team of professionals, Mike analyzes all asset classes with particular emphasis on equity research.
Prior to Janney, Mike was Vice President of Market Strategy for BPU Investment Management Group, and was responsible for the development of the firm's global outlook and implementation of numerous investment strategies. His previous experience includes performing equity research for large cap core and growth mutual funds, and working in PNC's investment banking organization supporting M&A, high yield, private placement, loan syndication, and derivative security transactions. He is also an adjunct finance professor and former aerospace research engineer.
Mike received his B.S. in Mechanical Engineering from the University of Pittsburgh, M.B.A. from Carnegie Mellon University and his M.S. in Mechanical Engineering from the University of Florida. He also holds the Chartered Financial Analyst (CFA) designation.
Contact us today to discuss how we can put a plan in place designed to help you reach your financial goals.