Our Team
We will coordinate the services of a team of professionals, delivering the experience and knowledge necessary to help guide you through various investment decisions, regardless of changes to your situation.
We can help you choose the appropriate equities or fixed income vehicles in which to invest, or can oversee a comprehensive financial plan for your family's long-term financial goals.
Supported By
We collaborate with other Janney specialists, as needed, who have in-depth experience in specific disciplines. Together, we can assess your unique situation, analyze difference strategies, and develop a plan fit for your unique needs and goals.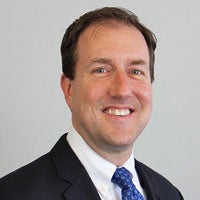 Dan Wantrobski, CMT®
Managing Director, Director of Research
About Dan
Dan Wantrobski is Director of Research at Janney Montgomery Scott and has over 20 years of industry experience as a technical analyst and strategist.
Mr. Wantrobski spent the first 10 years of his career at Paine Webber and UBS, where he developed his knowledge as a technician and macro strategist following the equity, fixed income, commodity, and currency markets. He has also spent time at Fox Pitt Kelton, Bedford Quantitative, and New Albion Partners. From 2008 to 2016, Mr. Wantrobski served as Janney's technical strategist.
Mr. Wantrobski regularly comments in the media on key issues arising in the industry, with appearances in outlets such as The Wall Street Journal, Reuters, The Philadelphia Inquirer, CNBC, Fox Business, and Bloomberg TV. He is also a frequent speaker at financial industry conferences, including the Ernst & Young Annual Firm Conference where he has served as a guest speaker for the last five years.
Mr. Wantrobski is a Chartered Market Technician ® (CMT) and attended Villanova University, graduating cum laude with a B.S. in Finance.
He currently resides in Moorestown, NJ where he volunteers as a firefighter with Relief Engine Co. 312.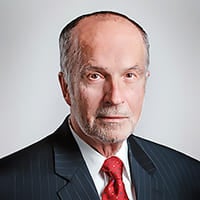 Greg Drahuschak
Market Strategist
About Greg
Greg Drahuschak joined Janney in 1991. He has over 45 years of economic experience and provides daily, weekly, and monthly market commentary, with a particular focus on the equity market, to Janney and our clients.
Prior to joining Janney, he worked as a retail broker with—and eventually transitioned into the research departments of—Butcher & Singer and Wheat First Securities. He was also an instructor at Robert Morris College and the University of Pittsburgh.
Greg has written articles for several newspapers and websites, and has been the featured financial professional on many live radio broadcasts.
He earned his B.A. in fine arts from the Indiana University of Pennsylvania, as well as certificates from the Wharton School of the University of Pennsylvania and from the New York Institute of Finance.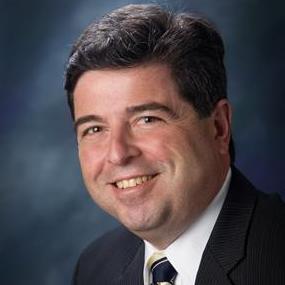 Jack Cintorino
Vice President, Senior Financial Planner
About Jack
Jack Cintorino, based out of the Alexandria, VA branch, provides assistance and support in many aspects of financial planning to Janney's Financial Advisors and their clients. Prior to joining Janney, Jack was employed at AXA since October 2012 as Director / Lead Manager and Senior Case Design Consultant focusing on Estate and Charitable Planning. He holds a BA degree from State University of New York at Stony Brook, and Juris Doctor (JD) degree from Touro College School of Law.
Jack has been a featured guest on a cable television investment program, has had several articles published within the industry, and has been a guest speaker at numerous industry and public seminars.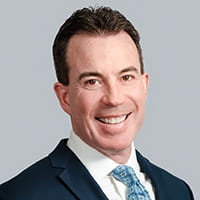 Mike Halloran, CFA
Equity Strategist
About Mike
Mike Halloran serves as an Equity Strategist in Janney's Investment Strategy Group. Bringing over 20 years of financial service experience to Janney's established team of professionals, Mike analyzes all asset classes with particular emphasis on equity research.
Prior to Janney, Mike was Vice President of Market Strategy for BPU Investment Management Group, and was responsible for the development of the firm's global outlook and implementation of numerous investment strategies. His previous experience includes performing equity research for large cap core and growth mutual funds, and working in PNC's investment banking organization supporting M&A, high yield, private placement, loan syndication, and derivative security transactions. He is also an adjunct finance professor and former aerospace research engineer.
Mike received his B.S. in Mechanical Engineering from the University of Pittsburgh, M.B.A. from Carnegie Mellon University and his M.S. in Mechanical Engineering from the University of Florida. He also holds the Chartered Financial Analyst (CFA) designation.
Contact us today to discuss how we can put a plan in place designed to help you reach your financial goals.