The Footer Financial Group
The Footer Financial Group is a full-service wealth management team focused on providing services and solutions tailored to fit your unique needs, preferences, and goals. We are proud to be part of Janney Montgomery Scott LLC, a New York Stock Exchange firm headquartered in Philadelphia, Pennsylvania.
Our goal is to become your close partner in securing your financial health and well-being now and into the future. Our many clients tell us we are very good at what we do. They have given us not only their hard-earned assets to manage, but also, just as importantly, their trust. It is a responsibility we take very seriously. Trust is about follow-through on commitments and performance. It is earned. We will work diligently to earn your trust. When you join us as a client, you can expect:
Access to timely investor and industry education
Sound advice delivered with the utmost respect and integrity
A comprehensive approach to investing, providing you with financial planning, portfolio and wealth management services and access to new investment solutions.
The solutions and services available through large firms, but with uniquely personalized service and accessibility to the knowledge and resources of our diverse investment professionals in areas such as retirement planning, college planning, corporate stock options, estate planning, and trust services, to name but a few
A promise to understand you as an individual and as an investor—your needs, objectives, wants and dreams; and a plan, as we move forward together, to bring about the future you expect and deserve
Honors & Awards
Binnie has been recognized as a Forbes Top Women Wealth Advisor from 2020-2022.
Binnie has also been recognized as a Forbes Best-In-State Wealth Advisor from 2020-2022.
Binnie has been invited to attend the Barron's Top Women's Advisors Summit each year since 2010, where she represents Janney Montgomery Scott as one of the top female wealth management advisors in the country.
Binnie was one of five advisors from Janney's Mid-Atlantic Region invited to attend Barron's Regional Summit in Philadelphia. This invitation-only event, held November 2016, brought together the top 100 financial advisors from the entire Philadelphia metropolitan area.
Janney appointed Binnie in January 2018 to the prestigious level of Executive Vice President / Wealth Management. In 2007 and 2008, Binnie was elected to and served on Janney's Board of Managers. She was the first female advisor to serve in this capacity.
The National Association of Board Certified Advisory Practices (NABCAP), a non-profit National Association whose aim is to hold the investment advising community to a higher standard, selected The Footer Financial Group from a field of over 4,000 advisors in the metropolitan Philadelphia area as one of the Top 50 NABCAP Premier Advisors. This was published in the Philadelphia Business Journal's September 30, 2011 issue.
Binnie was awarded the Retirement Income Planning Certification from the Wharton School of Business at the University of Pennsylvania in March 2012.
Elliott served as a member of the Wharton School of Business faculty from 1996-2004 at the University of Pennsylvania. He lectured on non-profit entities law and policy at the graduate level and core tax courses for individuals, corporations and partnerships.
Elliott was awarded Lifetime Membership by the Pennsylvania Institute of Certified Public Accountants in May, 2011 for his contribution and service to the CPA Profession.
Elliott was awarded Lifetime Membership by the American Institute of Certified Public Accountants in May, 2014 for his commitment to the CPA Society.
Money Magazine named Elliott as one of the Top CPA Tax Practitioners in the country.
Raymond T. Wiley
Financial Advisor
About Raymond
Raymond joined Janney in 2016 and became a member of the Footer Financial Group in 2019. Prior to working in the financial services industry, Raymond practiced law for seven years working in various capacities including estate planning, bankruptcy and complex litigation. While in college, he was a finance intern at two large investment firms.
He earned a Juris Doctor (J.D.) from Widener University School of Law and was admitted to the NJ State Bar in 2009 and the PA State Bar in 2010. He holds a B.S. in Business Administration with a major in Finance from La Salle University, and is Series 7, Series 66 and Pennsylvania Life, Accident and Health Insurance licensed.
Using his experience as a foundation, Raymond brings a high level of integrity and responsibility to our clients. Whether providing advice to young professionals or seasoned investors, his approach is the same — to formulate a tailored investment plan to meet that client's specific goals, needs and objectives.
Raymond graduated from the Janney Financial Advisor Trainee Program, and is an active member of Janney's Early Career Professional Group. A native of Marlton, NJ, Raymond has a sister who is a Pulmonary & Critical Care Doctor at Kennedy Health. In his spare time, he enjoys basketball, fitness, and traveling.
EDUCATION: • JD from Widener University School of Law • BS in Business Administration from La Salle University with a major in Finance
LICENSES: • Series 7, General Securities • Series 66, Uniform Combined State Law Exam • PA Life, Accident and Health Insurance
PROFESSIONAL ACTIVITIES: • Janney's Early Career Professional Group
Contact

Phone:
215.619.4513

Email:
rwiley@janney.com
Mary Ellen McCullagh
Registered Private Client Associate, Business Productivity Specialist
About Mary
Mary Ellen joined The Footer Financial Group of Janney Montgomery Scott LLC in 2016. She brings over 15 years of experience in the financial services industry with a focus in operations and superior administrative client services.
Throughout her career, Mary Ellen has received Outstanding Service and Leadership Recognition awards in a variety of categories. With this unique understanding of all aspects of operations and client services, Mary Ellen oversees the day-to-day administrative and organizational functions of the team. She holds Series 7 and 66 securities licenses.
Recently, Mary Ellen completed Janney's Business Productivity Specialist program. By earning this advanced Janney designation, Mary Ellen will assist The Footer Financial Group with organic growth of the business, as well as be more effective with team communication. The sessions of the program had a focus on financial planning, creating and finding organic business opportunities through the Firm's Dashboard, and implementing the use of CRM & Activity Center.
Mary Ellen attended St. Joseph's University, Ervian K. Haub School of Business and graduated with a Bachelor of Science degree in Marketing.
Mary Ellen is an active member of the Mater Dei Catholic School Community. Also she participates with her children, Kerry and Liam, in many local youth sports programs.
EDUCATION: • B.S. Marketing, St. Joseph's University
LICENSING: • SIE - Securities Industry Essentials • Series 7 - General Securities Representative • Series 66 - Uniform Combined State Law Exam
PROFESSIONAL ACTIVITIES: • Women's Interactive Network, Janney Montgomery Scott
COMMUNITY ACTIVITIES: • Mater Dei Catholic School community
Contact

Phone:
215.619.4504

Email:
mmccullagh@janney.com
Supported By
We collaborate with other Janney specialists, as needed, who have in-depth experience in specific disciplines. Together, we can assess your unique situation, analyze difference strategies, and develop a plan fit for your unique needs and goals.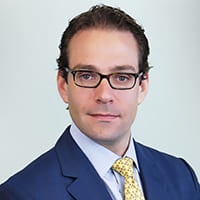 Guy LeBas
Chief Fixed Income Strategist, Janney Montgomery Scott LLC Director, Custom Fixed Income Solutions, Janney Capital Management
About Guy
Guy LeBas is Janney's Chief Fixed Income Strategist, as well as Head of Fixed Income for Janney Capital Management. As Strategist, he is responsible for providing direction to the Firm's clients on the macroeconomic, interest rate, and bond market investing climate.
Guy authors bond market periodicals, which provide relative value recommendations across the fixed income spectrum. With Janney Capital Management, Guy is responsible for overseeing the Firm's discretionarily managed bond portfolios, which take a client-tailored approach to generating consistent income across interest rate environments.
Guy joined Janney in 2006. Prior to joining Janney, Guy served as Interest Rate Risk Manager for U.S. Trust's bank asset and liability portfolios, a role in which he oversaw risk and return on $20 billion of bank assets and derivatives.
Guy is also a frequent guest on CNBC, Bloomberg TV and Fox Business News, as well as a regular speaker at financial industry conferences. He received his education from Swarthmore College, holds an M.S. in Applied Economics from Johns Hopkins University, and is a CFA Charterholder.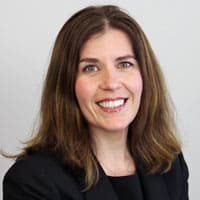 Kim (Termine) Beil, CFP®
Vice President, Director of Managed and Insured Solutions Group
About Kim
Kim Beil serves as Director of the Managed and Insured Solutions Group in Janney Montgomery Scott's Wealth Management department. In this role, Ms. Beil oversees the daily activities of the Managed and Insured Solutions Group and is responsible for promoting both advisory and insured solutions for the firm.
Ms. Beil is an active member of the Firm, the industry, and is involved in several community organizations. At Janney, she is a member of the Firm's Women's Interactive Network (WIN). She is also a founding member for Girls on the Run Philadelphia, a non-profit program that encourages preteen girls to develop self-respect and healthy lifestyles through running. Currently, she volunteers with the Neucrue Cancer Foundation.
A graduate of Drexel University, Mrs. Beil holds a B.S. in business administration, and has over 15 years of financial services industry experience at Janney. She is an Accredited Wealth Management Advisor℠ (AWMA®), holds an insurance license, and is a LEADERSHIP Philadelphia Fellow.
In her spare time, Ms. Beil enjoys running and challenging herself in half marathons.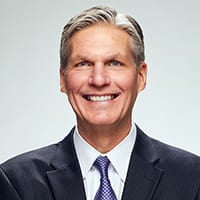 Mark D. Luschini
Chief Investment Strategist, Janney Montgomery Scott LLC President and Chief Investment Officer, Janney Capital Management
About Mark
Mark Luschini is the Chief Investment Strategist for Janney Montgomery Scott LLC, leading the Investment Strategy Group. In that capacity Mark is responsible for establishing the Firm's broad outlook relating to conditions in the capital markets and the economy and to develop investment strategies that align with the best interest, goals, and objectives of individual and institutional clients. He also establishes the Firm's asset allocation models used for portfolio construction and financial planning.
As Chief Investment Strategist, Mark serves as the Janney's investment spokesperson, offering national market commentary and developing asset allocation models and investment strategies. He chairs the investment committee and actively interfaces with both current and prospective clients.
Additionally, Mark directs Janney Capital Management, the Firm's discretionary investment management division. Under his leadership, Janney Capital Management has delivered competitive investment results across multiple strategies. The total assets under management has grown to more than $4 billion, with nearly $3 billion in traditional equity and fixed income assets, and over $1 billion in various strategic and tactical asset allocation strategies utilizing exchange-traded solutions and mutual funds. Mark served on the Board of Managers for Janney, and currently serves as a Trustee for the Firm's Pension & Profit Sharing Plan. He is a member of the Janney Wealth Management Department's Mutual Fund and Alternative Investment Committees.
In Janney Capital Management, Mark chairs the Investment Committee which sets asset class and sector policy and directly participates in managing the equity, fixed income, and asset allocation strategies under its advisory. Mark has spent more than 30 years in the investment industry. He utilizes that experience to speak on topics related to macroeconomics and investment management at seminars and conferences.
His comments and written articles have been circulated in numerous publications ranging from the Wall Street Journal and Barron's to the New York Times, USA Today, Financial Times, and Money magazine. He has appeared in various media outlets including CNBC, Bloomberg Television, Fox Business News, and CNN.
He has a BA and MBA from Gannon University and holds the Chartered Market Technician (CMT) designation from the Market Technicians Association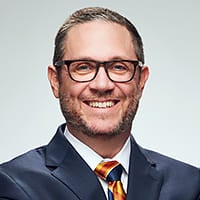 Martin Schamis, CFP®, MBA
Vice President, Head of Wealth Planning
About Martin
Martin Schamis is responsible for the strategic direction of the Wealth Planning Team, supporting more than 850 Financial Advisors who advise Janney's private retail client base.
Martin joined Janney from the Vanguard Group where he spent the majority of his 11-year tenure as Senior Manager of Financial Planning and Advice Services. Prior to Vanguard, Martin worked as a Financial Advisor for Morgan Stanley. Martin graduated with a Bachelor's degree in Physics and Art from the University of Delaware and received an MBA in Finance from St. Joseph's University.
Contact us today to discuss how we can put a plan in place designed to help you reach your financial goals.