Our Team
The Lindbloom Group works with individuals, businesses, and foundations to achieve unique financial goals. We have a highly individualized approach in which we develop, implement, and monitor investment and financial strategies. Our multi-generational structure ensures that you will not have to find a new advisor during your retirement.
Our Financial Advisors assume many responsibilities related to your overall investment strategy and can assist you in a variety of ways. We can help you choose the appropriate equities or fixed income vehicles in which to invest, or they can oversee a comprehensive financial plan for your family's long-term financial goals.
Being the highest standard of success in financial relationships isn't just a corporate tagline at Janney. Our Financial Advisors develop a personal relationship with you. This means that you'll always have someone to call when life throws unexpected changes in your direction, markets get volatile or when it's time to re-assess your plans for your long-term goals.
We will coordinate the services of a team of professionals, delivering the experience and knowledge necessary to help guide you through various investment decisions, regardless of changes to your situation.
Christopher W. Lindbloom, AIF®
Sr. Vice President / Wealth Management, Financial Advisor
About Christopher
Christopher Lindbloom has been in the wealth management industry since 1987, and thus has guided clients through several complete market cycles. He is Series 7, 63, and 65 licensed, as well as licensed for insurance and annuities. He also holds the Accredited Investment Fiduciary® (AIF®) designation. Chris brings a unique perspective to the sometimes analysis-intensive financial planning process. In a prior career he was a university professor of music, and holds a doctorate in music from the University of Southern California. A creative component complements his analytical approach. In addition to remaining active in music, Chris enjoys running 10k's and half marathons, and sailing on the Chesapeake Bay with his wife, Nancy Glinn Powell, who is a now-retired investment professional.
Contact

Phone:
804.799.7601

Email:
clindbloom@janney.com
Ethan D. Lindbloom, CFP®, AIF®, CLTC
Executive Vice President / Wealth Management, Financial Advisor
About Ethan
Ethan entered the wealth management field in 2004 and quickly learned that the human connection is the bedrock of doing well for clients. Recognizing that every individual brings a different philosophy to wealth, money, and philanthropy, Ethan develops financial and life plans from a blank canvas. He is a dedicated resource in the areas of conventional investments, alternative investments, wealth transfer, real estate, retirement income, long-term care planning, and small business strategy and planning. After completing highly demanding and extensive curricula, Ethan achieved the Certified Financial Planner™ (CFP®) professional designation as well as Accredited Investment Fiduciary® (AIF®). He also holds the Certification in Long-Term Care (CLTC®) designation.
Prior to joining Chris, Ethan worked at the Virginia House of Delegates for eight annual legislative sessions. He studied French at University of Richmond and still enjoys practicing his foreign language skills with anyone who will indulge him. He also earned Master of Business Administration degree from Drexel University. He loves the mountains and outdoor activities, especially mountain biking, hiking, and fly fishing. He is a board member for Opportunity Alliance Re-Entry (OAR) and The Virginia Home. In addition, he is a founding partner of Outpost Richmond and Current Culture Fly Shop.
Ethan lives in the Museum District with his wife Shannon and two daughters, Claire and Alice. He is a passionate believer in Richmond's viability as a great place to live, work, play, and raise a family, and he supports organizations that share this vision.
CFP® - Certified Financial Planner professional
AIF® - Accredited Investment Fiduciary
CLTC - Certified in Long-Term Care
Contact

Phone:
804.799.7602

Email:
elindbloom@janney.com
Niki L. Gooding, CFP®, AWMA®
Assistant Vice President / Wealth Management, Financial Advisor
About Niki
Niki joined The Lindbloom Group in 2014 with over 8 years of previous experience in financial services. She strongly believes in taking a personal approach to financial planning by developing a relationship with clients and finds true satisfaction in helping them realize their financial goals. Niki is passionate about getting more people to think and talk about money, especially women and those who are just starting out in their careers. She relies on her deep subject matter knowledge in financial planning and client relationship management to tailor specialized financial solutions for each client. Niki is a CERTIFIED FINANCIAL PLANNER™ professional, and also holds the distinctive Accredited Wealth Management Advisor (AWMA®) designation, demonstrating extensive knowledge of the wealth management process, including tax planning, college savings, and estate planning.
Niki is originally from Burlington, Vermont, but migrated south to East Carolina University, where she earned her Bachelor's Degree in Marketing. She currently resides in the Fan District with her husband, Jack. Together, they enjoy all that Richmond has to offer, including its history, culture, and dining. They love to travel, both abroad and throughout the U.S.
Contact

Phone:
804.799.7603

Email:
ngooding@janney.com
Eva Rennalls
Private Client Associate
About Eva
Eva joined our team in 2023 as a Private Client Associate. She has over 10 years of experience in corporate finance and marketing. Eva is responsible for managing all aspects of the team's daily business operations. She recently moved to Richmond four years ago from Miami, FL, and holds an MBA in Finance from Nova Southeastern University. In addition to her work at Janney, Eva enjoys spending time with her family, and pretending to have a green thumb.
Contact

Email:
erennalls@janney.com
Mark Barrett
Registered Private Client Associate
About Mark
Mark joined the Lindbloom Group in 2023 and brings over six years of experience in the financial industry. He began his career as a Financial Advisor with Truist Wealth, learning the ins and outs of wealth management and building client relationships. He serves the Lindbloom team by managing all aspects of daily business operations. Mark holds his Series 7 and 63 registrations as well as life, health, and variable annuity licenses. He also possesses the Accredited Asset Management Specialist credentials through the College for Financial Planning.
Mark and his wife live in the Southside of Richmond where they relish spending time with their two young children and enjoying the outdoors.
Contact

Email:
mrbarrett@janney.com
Supported By
We collaborate with other Janney specialists, as needed, who have in-depth experience in specific disciplines. Together, we can assess your unique situation, analyze difference strategies, and develop a plan fit for your unique needs and goals.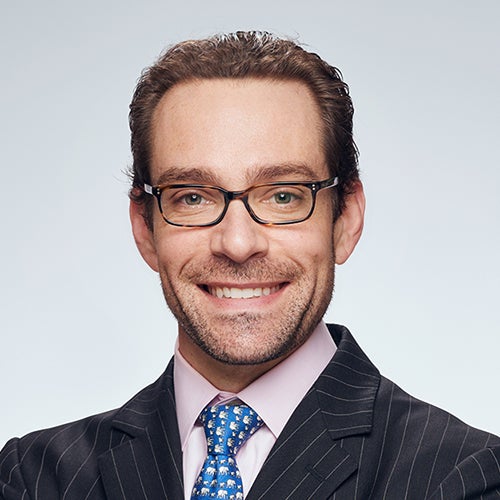 Guy LeBas
Chief Fixed Income Strategist, Janney Montgomery Scott LLC Director, Custom Fixed Income Solutions, Janney Capital Management
About Guy
Guy LeBas is Janney's Chief Fixed Income Strategist, as well as Head of Fixed Income for Janney Capital Management. As Strategist, he is responsible for providing direction to the Firm's clients on the macroeconomic, interest rate, and bond market investing climate.
Guy authors bond market periodicals, which provide relative value recommendations across the fixed income spectrum. With Janney Capital Management, Guy is responsible for overseeing the Firm's discretionarily managed bond portfolios, which take a client-tailored approach to generating consistent income across interest rate environments.
Guy joined Janney in 2006. Prior to joining Janney, Guy served as Interest Rate Risk Manager for U.S. Trust's bank asset and liability portfolios, a role in which he oversaw risk and return on $20 billion of bank assets and derivatives.
Guy is also a frequent guest on CNBC, Bloomberg TV and Fox Business News, as well as a regular speaker at financial industry conferences. He received his education from Swarthmore College, holds an M.S. in Applied Economics from Johns Hopkins University, and is a CFA Charterholder.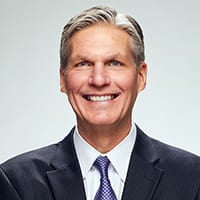 Mark D. Luschini
Chief Investment Strategist, Janney Montgomery Scott LLC President and Chief Investment Officer, Janney Capital Management
About Mark
Mark Luschini is the Chief Investment Strategist for Janney Montgomery Scott LLC, leading the Investment Strategy Group. In that capacity Mark is responsible for establishing the Firm's broad outlook relating to conditions in the capital markets and the economy and to develop investment strategies that align with the best interest, goals, and objectives of individual and institutional clients. He also establishes the Firm's asset allocation models used for portfolio construction and financial planning.
As Chief Investment Strategist, Mark serves as the Janney's investment spokesperson, offering national market commentary and developing asset allocation models and investment strategies. He chairs the investment committee and actively interfaces with both current and prospective clients.
Additionally, Mark directs Janney Capital Management, the Firm's discretionary investment management division. Under his leadership, Janney Capital Management has delivered competitive investment results across multiple strategies. The total assets under management has grown to more than $4 billion, with nearly $3 billion in traditional equity and fixed income assets, and over $1 billion in various strategic and tactical asset allocation strategies utilizing exchange-traded solutions and mutual funds. Mark served on the Board of Managers for Janney, and currently serves as a Trustee for the Firm's Pension & Profit Sharing Plan. He is a member of the Janney Wealth Management Department's Mutual Fund and Alternative Investment Committees.
In Janney Capital Management, Mark chairs the Investment Committee which sets asset class and sector policy and directly participates in managing the equity, fixed income, and asset allocation strategies under its advisory. Mark has spent more than 30 years in the investment industry. He utilizes that experience to speak on topics related to macroeconomics and investment management at seminars and conferences.
His comments and written articles have been circulated in numerous publications ranging from the Wall Street Journal and Barron's to the New York Times, USA Today, Financial Times, and Money magazine. He has appeared in various media outlets including CNBC, Bloomberg Television, Fox Business News, and CNN.
He has a BA and MBA from Gannon University and holds the Chartered Market Technician (CMT) designation from the Market Technicians Association
Contact us today to discuss how we can put a plan in place designed to help you reach your financial goals.