Our Team
The Towson Partners Wealth Management team's mission is to help our clients and their families achieve financial peace of mind.
We are committed to providing excellent service to each of our clients. We are committed to maintaining the highest standards of integrity and professionalism in our relationship with you, our client.
Robert "Bo" Lewis
Executive Vice President/Investments, Financial Advisor
About Robert
Bo Lewis joined Janney Montgomery Scott in April, 2002 as a Senior Vice President and a Financial Advisor. From 1996 to April 2002, Bo had been a Senior Vice President and Investment Advisor with H.C. Wainwright & Co., Inc. Bo had also been a Vice President and Investment Advisor Representative with Alex. Brown & Sons, Inc. for over 13 years. Prior to joining Alex. Brown & Sons, Inc., in 1983, he was employed as a credit analyst by Dun & Bradstreet. He is an experienced securities industry professional, with knowledge in equity portfolio management. Bo graduated from Washington College with a Bachelor of Arts Degree in economics. Bo has completed courses at the Wharton School of the University of Pennsylvania.
Contact

Phone:
410.5835970

Email:
bolewis@janney.com
Paul Tomick
Executive Vice President/Investments, Financial Advisor
About Paul
Paul Tomick joined Janney Montgomery Scott in April, 2002 as a Financial Advisor and held the same position with H.C. Wainwright from December 2000 until April 2002. Prior to that, he was involved in both the technology and manufacturing sectors. Paul currently serves as Executive Vice President with the Towson Partners Wealth Management Group. Paul helps advise clients on a wide range of financial matters—including recommending investment strategies, retirement planning, educational funding, and inter-generational financial planning. The team has been recognized as "Premier Advisors" in the Baltimore Business Journal.
Paul graduated from Randolph-Macon College and received an Executive MBA from Loyola University. He also achieved the Accredited Wealth Management Advisor℠ (AWMA®) designation through the Wharton School of the University of Pennsylvania and the College for Financial Planning.
Paul is active in both the financial industry and his community. He serves on the advisory board of Pressley Ridge, an organization that helps foster care youth and also volunteers his time coaching various youth sports. Paul lives in Towson, Maryland with his wife Peggy and their three children, Ben, Kate and Paige.
Contact

Phone:
410.583.5975

Email:
ptomick@janney.com
Bill Peck
First Vice President / Wealth Management, Financial Advisor
About Bill
Bill is a seasoned veteran in the investment industry with over 39 years of experience. Prior to joining Janney in 2018, Bill worked as a Principal at Alex. Brown & Sons for 18 years, served as Senior Vice President at Morgan Stanley for 5 years, and as a Portfolio Manager at Brown Advisory for 13 years. Through the years, Bill has worked with clients around the country to set and establish goals through a determined and comprehensive approach. In addition to receiving his BA in Political Science from Denison University, Bill attended the London School of Economics and The Wharton School of Finance at the University of Pennsylvania. Bill is actively involved in his community. He is currently a Trustee and the Treasurer of the Kernan Hospital Endowment Fund. He is also a member of the University of Maryland Medical System Investment Committee and serves as the Chairman of the Membership Committee for the Business Opportunity Network. He is a former board member at the University of Maryland Rehabilitation & Orthopedic Institute, formerly Kernan Hospital.
Bill enjoys spending time with his children and grandchildren, playing squash, tennis and paddle tennis, and volunteering at his church. He lives on a horse farm in Cockeysville, Maryland with his wife, Bee.
Contact

Phone:
410.583.5968

Email:
bpeck@janney.com
Neill Peck
Financial Advisor
About Neill
Neill joined Janney Montgomery Scott in 2018. Prior to joining Janney, Neill spent 1 year at Morgan Stanley in Washington, D.C. and 3 years at Tufton Capital Management in Hunt Valley, MD. Working with Towson Partners Wealth Management, Neill supports the team's portfolio management efforts and assists clients in constructing and executing their individualized financial plans. In addition, he helps Bo, Paul, and Bill strengthen the team's client relationships.
Neill received a BA in Political Science from Denison University in 2014. He is a licensed insurance agent and holds his FINRA Series 7, 63 and 65 licenses. In addition, Neill has earned the Accredited Wealth Management Advisor™ AWMA™ designation through the College for Financial Planning.
Outside of work, Neill enjoys the outdoors and spending time on the Eastern Shore of Maryland. He and his wife, Lexi, live in Ruxton with their daughter, Eliza, and son, Riggs.
Contact

Phone:
410.583.5972

Email:
npeck@janney.com
Ryan Stellmann
Account Executive
About Ryan
Ryan joined Janney after graduating from the University of Maryland with a degree in Finance. His first job with Janney was at our corporate headquarters in Philadelphia as a Practice Management & Training Specialist. In this role, Ryan obtained his SIE, Series 66, and Series 7 licenses. He also provided training to Financial Advisors on how best to use Janney's technology to serve their clients. Through working with many different wealth management teams over the past two years, he brings a diverse skillset to our team with a broad knowledge of our technology systems. Ryan is currently studying for his Certified Financial Planner™ professional exam.
Outside of work, Ryan loves to explore the outdoors, whether it's hiking up mountains or skiing down them. He also plays the guitar and is a fan of racquet sports, having played varsity squash and tennis for his high school. Originally from Baltimore County, Ryan is excited for this next chapter back in his hometown and to get started with us here at Towson Partners Wealth Management.
Contact

Email:
rstellmann@janney.com
Eric Miller
Senior Registered Private Client Associate
About Eric
Eric Miller joined Janney Montgomery Scott in 2006 as a Senior Registered Associate. Eric began his career at Alex. Brown & Sons, Inc. in 1993 where he worked in the Margin Department. Eric then moved to the Employee Investment Services Group administering Employee Stock Option Plans. In 2002 he joined Wachovia Securities, LLC where he became a Registered Sales Assistant. Through the years Eric has obtained his FINRA Series 7, 9, 10, 63 and 65 licenses.
Eric is a graduate of James Madison University and is an avid fan of the Capitals, Ravens and Orioles.
Contact

Phone:
4105835966

Email:
emiller@janney.com
Lindsey Williams
Private Client Associate
About Lindsey
Lindsey comes to our team with 15 years of customer service experience and a background in operations and marketing. Since joining Janney in 2016 as a Private Client Associate, she also took charge of Community Outreach for an investment group at Janney's Baltimore office. Lindsey is a graduate of Towson University with a degree in Fine Arts. In her free time she enjoys painting, crafting and other forms of art, but most recently has been renovating and restoring her 1932 Tudor style home.
Contact

Phone:
4105835985

Email:
ljwilliams@janney.com
Lexa Hubbard
Private Client Associate
About Lexa
Lexa has 12 years of industry experience having started her career in 1996 working with a high performing team at Alex Brown & Sons before they moved to Credit Suisse. In 2005, Lexa was recruited to work for another team at Janney Montgomery Scott and actually worked in our Towson office until 2008, when she decided to take a break from work and raise her three children, now 15, 10 and 8.
Lexa was previously registered with the Series 7 and 63 licenses and is currently working towards renewing them. She has a broad range of experience with investments and account management having worked with a variety of private and institutional clients. Lexa grew up in Baltimore and received a Bachelor of Arts in Computer Science from Gettysburg College. In her free time, she enjoys cheering on her kids from the sidelines, traveling with family, skiing, hiking, and walking, especially with Sterling, their family dog.
Contact

Phone:
410.583.5977

Email:
ahubbard@janney.com
Supported By
We collaborate with other Janney specialists, as needed, who have in-depth experience in specific disciplines. Together, we can assess your unique situation, analyze difference strategies, and develop a plan fit for your unique needs and goals.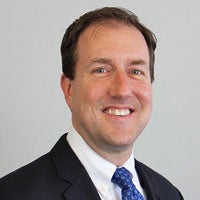 Dan Wantrobski, CMT®
Managing Director, Director of Research
About Dan
Dan Wantrobski is Director of Research at Janney Montgomery Scott and has over 20 years of industry experience as a technical analyst and strategist.
Mr. Wantrobski spent the first 10 years of his career at Paine Webber and UBS, where he developed his knowledge as a technician and macro strategist following the equity, fixed income, commodity, and currency markets. He has also spent time at Fox Pitt Kelton, Bedford Quantitative, and New Albion Partners. From 2008 to 2016, Mr. Wantrobski served as Janney's technical strategist.
Mr. Wantrobski regularly comments in the media on key issues arising in the industry, with appearances in outlets such as The Wall Street Journal, Reuters, The Philadelphia Inquirer, CNBC, Fox Business, and Bloomberg TV. He is also a frequent speaker at financial industry conferences, including the Ernst & Young Annual Firm Conference where he has served as a guest speaker for the last five years.
Mr. Wantrobski is a Chartered Market Technician ® (CMT) and attended Villanova University, graduating cum laude with a B.S. in Finance.
He currently resides in Moorestown, NJ where he volunteers as a firefighter with Relief Engine Co. 312.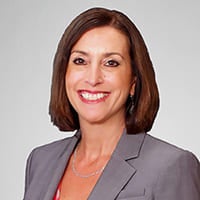 Debra Roey
Vice President, Retirement Plan Services Director
About Debra
Debra S. Roey joined Janney Montgomery Scott LLC in November 2006, as Janney Retirement Plan Services (JRPS) Manager. JRPS was founded in 1982 to provide Janney's Corporate Retirement Plan Clients with support in plan design analysis, proposal procurement and review, investment fiduciary services, technical expertise, and problem resolution.
Debra has over 30 years of experience in the Retirement Plan arena. Prior to joining Janney, she served as Regional Director with Union Central Life Retirement and Investment Services. During her tenure, she received numerous sales awards including qualification for the company's highest society membership. She also served on several corporate committees involved with Strategic Planning and Product Development.
Debra earned a B.A. in Business Administration from Rutgers University.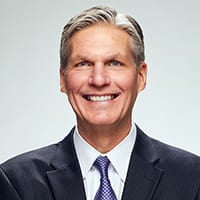 Mark D. Luschini
Chief Investment Strategist, Janney Montgomery Scott LLC President and Chief Investment Officer, Janney Capital Management
About Mark
Mark Luschini is the Chief Investment Strategist for Janney Montgomery Scott LLC, leading the Investment Strategy Group. In that capacity Mark is responsible for establishing the Firm's broad outlook relating to conditions in the capital markets and the economy and to develop investment strategies that align with the best interest, goals, and objectives of individual and institutional clients. He also establishes the Firm's asset allocation models used for portfolio construction and financial planning.
As Chief Investment Strategist, Mark serves as the Janney's investment spokesperson, offering national market commentary and developing asset allocation models and investment strategies. He chairs the investment committee and actively interfaces with both current and prospective clients.
Additionally, Mark directs Janney Capital Management, the Firm's discretionary investment management division. Under his leadership, Janney Capital Management has delivered competitive investment results across multiple strategies. The total assets under management has grown to more than $4 billion, with nearly $3 billion in traditional equity and fixed income assets, and over $1 billion in various strategic and tactical asset allocation strategies utilizing exchange-traded solutions and mutual funds. Mark served on the Board of Managers for Janney, and currently serves as a Trustee for the Firm's Pension & Profit Sharing Plan. He is a member of the Janney Wealth Management Department's Mutual Fund and Alternative Investment Committees.
In Janney Capital Management, Mark chairs the Investment Committee which sets asset class and sector policy and directly participates in managing the equity, fixed income, and asset allocation strategies under its advisory. Mark has spent more than 30 years in the investment industry. He utilizes that experience to speak on topics related to macroeconomics and investment management at seminars and conferences.
His comments and written articles have been circulated in numerous publications ranging from the Wall Street Journal and Barron's to the New York Times, USA Today, Financial Times, and Money magazine. He has appeared in various media outlets including CNBC, Bloomberg Television, Fox Business News, and CNN.
He has a BA and MBA from Gannon University and holds the Chartered Market Technician (CMT) designation from the Market Technicians Association
Contact us today to discuss how we can put a plan in place designed to help you reach your financial goals.