Our Team
Waingart Wealth Advisors is a high net worth Financial Advisor team based in Greenville, SC focused on helping senior executives and corporate professionals on how to retire and worry less about it. We want to become your advisor for life, and working with us means you're with a fiduciary team held to the highest legal and ethical standards, always acting on your behalf before our own. When people choose to work with us, their average account value is $1 million and they primarily pay quarterly advisory fees, not commissions, based on those assets.
Our team is comprised of two advisors, and two client service associates. We work as a cohesive team focused on communicating with each other so we are able to manage all the moving parts required to maintain our client relationships on a day-to-day basis and surpass their expectations.
Please consider attending one of our next events, whether virtual or in person. See all here .
Edwin Waingart, CIMA®, CFP®
Executive Vice President / Investments, Financial Advisor
About Edwin
Edwin leads Waingart Wealth Advisors and is equipped to handle the many facets of a client's financial life, helping clients pursue their financial objectives while striving to anticipate and minimize market concerns. Clients can be confident knowing he has extensive training in financial planning, estate planning, insurance investments, taxes, employee benefits, retirement planning and is held to high ethical and professional standards, having earned the Certified Investment Management Analyst® (CIMA®) and Certified Financial Planner™ (CFP®) professional advanced designations. Edwin was recently named to Forbes' 2022 list of "Best-in-State Wealth Advisors." With this recognition, he joins a select group of advisors who are dedicated to exceeding clients' expectations and encompassing the highest standard of best practices and success in financial relationships.
He began his financial services career in 2002 with UBS and most recently served as Senior Vice President with Raymond James, before opening Janney's First office in Greenville, SC in 2019. His previous experience includes management positions at companies such as Fluor Corporation, PL Industries and Digital Equipment Corp. He holds a Bachelor of Science in management from the State University of New York at Buffalo. He also attained the Series 7, 66 and Insurance License.
He enjoys spending time with his family and encouraging his daughters who are pursuing their careers and undergraduate degrees. Cristina just graduated Clemson University and Lauren is studying at Florida State University. Edwin continually keeps up with the latest information on the markets, economy, and investment strategies. When he's not tailgating and attending Clemson football games, he enjoys spending time on a lake or beach and reading books such as "A History of Interest Rates" by Sidney Homer. He lives in Greer with his wife, Jacqueline.
Contact

Phone:
864.438.3815

Email:
ewaingart@janney.com
George Koutsioukis
Account Executive
About George
George is a Greenville native and USC Alumni. He strives to connect with clients and provides progress updates on their retirement goals. Throughout the engagement and financial planning process, George works with prospective clients to help align goals and develop and deliver a financial plan that takes them through retirement. He also provides technical, fundamental and quantitative investment analysis.
Prior to Janney, George worked at Raymond James and UBS Financial Services. He earned a Bachelor of Science in accounting from the University of South Carolina. George is focused on maintaining clear and consistent communication with clients through reviews and phone calls. He also helps with specialized projects such as pensions, social security, Roth conversions and insurance. George achieved his Series 7, 31, 66, and also has his insurance license.
George likes watching history documentaries, visiting museums and enjoys traveling. Family is a priority for George and he is active in his church community. He likes to discuss the Greenville food scene and is friends with many restaurant owners.
Contact

Phone:
864.438.3816

Email:
gkoutsioukis@janney.com
Julie Gawel
Senior Registered Private Client Associate
About Julie
Julie loves what she does. She gets the most satisfaction from seeing that clients are happy with their relationship with the team. Julie manages all client events and retirement readiness dinners. She coordinates and attends meetings with attorneys and tax accountants and creates financial plans. Julie is also responsible for the team website, social media and for calling clients on relevant topics.
Prior to Janney, Julie worked with the team at Raymond James. She joined the team in 2006 after working as a marketing specialist at Fluor Corporation for ten years.
Julie has achieved the Series 7 and 63, and graduated from Illinois State University with a degree in Biology. She has two sons that are active in Boy Scouts and sports and lives in Mauldin.
Contact

Phone:
864.438.3818

Email:
jgawel@janney.com
Christina Latham
Senior Registered Private Client Associate
About Christina
Christina is the team administrator and does her best to exceed client expectations. Her focus is to take care of the daily actions required by our clients including issuing checks, establishing new account paperwork and all other required documentation. Christina sends out new client welcome packages, and creates the client review reports. She manages the advisors' schedules and maintains the practice's calendar and client information.
Prior to joining the team, Christina was the office manager to the owner of a local startup company. She has achieved her Series 7 and 63 and attended Sacramento State University.
Christina and her husband moved to Greenville in 2008 and have one daughter named Piper. Christina is a leader in her daughter's Heritage Girls troop.
Contact

Phone:
864.438.3817

Email:
clatham@janney.com
Supported By
We collaborate with other Janney specialists, as needed, who have in-depth experience in specific disciplines. Together, we can assess your unique situation, analyze difference strategies, and develop a plan fit for your unique needs and goals.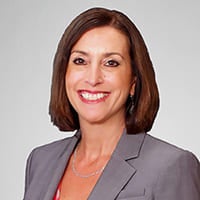 Debra Roey
Vice President, Retirement Plan Services Director
About Debra
Debra S. Roey joined Janney Montgomery Scott LLC in November 2006, as Janney Retirement Plan Services (JRPS) Manager. JRPS was founded in 1982 to provide Janney's Corporate Retirement Plan Clients with support in plan design analysis, proposal procurement and review, investment fiduciary services, technical expertise, and problem resolution.
Debra has over 30 years of experience in the Retirement Plan arena. Prior to joining Janney, she served as Regional Director with Union Central Life Retirement and Investment Services. During her tenure, she received numerous sales awards including qualification for the company's highest society membership. She also served on several corporate committees involved with Strategic Planning and Product Development.
Debra earned a B.A. in Business Administration from Rutgers University.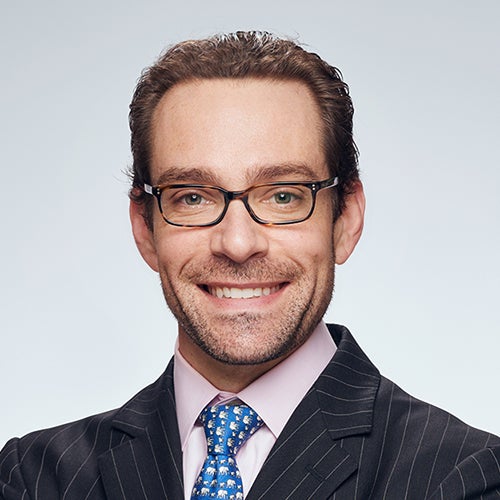 Guy LeBas
Chief Fixed Income Strategist, Janney Montgomery Scott LLC Director, Custom Fixed Income Solutions, Janney Capital Management
About Guy
Guy LeBas is Janney's Chief Fixed Income Strategist, as well as Head of Fixed Income for Janney Capital Management. As Strategist, he is responsible for providing direction to the Firm's clients on the macroeconomic, interest rate, and bond market investing climate.
Guy authors bond market periodicals, which provide relative value recommendations across the fixed income spectrum. With Janney Capital Management, Guy is responsible for overseeing the Firm's discretionarily managed bond portfolios, which take a client-tailored approach to generating consistent income across interest rate environments.
Guy joined Janney in 2006. Prior to joining Janney, Guy served as Interest Rate Risk Manager for U.S. Trust's bank asset and liability portfolios, a role in which he oversaw risk and return on $20 billion of bank assets and derivatives.
Guy is also a frequent guest on CNBC, Bloomberg TV and Fox Business News, as well as a regular speaker at financial industry conferences. He received his education from Swarthmore College, holds an M.S. in Applied Economics from Johns Hopkins University, and is a CFA Charterholder.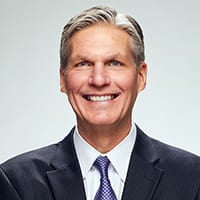 Mark D. Luschini
Chief Investment Strategist, Janney Montgomery Scott LLC President and Chief Investment Officer, Janney Capital Management
About Mark
Mark Luschini is the Chief Investment Strategist for Janney Montgomery Scott LLC, leading the Investment Strategy Group. In that capacity Mark is responsible for establishing the Firm's broad outlook relating to conditions in the capital markets and the economy and to develop investment strategies that align with the best interest, goals, and objectives of individual and institutional clients. He also establishes the Firm's asset allocation models used for portfolio construction and financial planning.
As Chief Investment Strategist, Mark serves as the Janney's investment spokesperson, offering national market commentary and developing asset allocation models and investment strategies. He chairs the investment committee and actively interfaces with both current and prospective clients.
Additionally, Mark directs Janney Capital Management, the Firm's discretionary investment management division. Under his leadership, Janney Capital Management has delivered competitive investment results across multiple strategies. The total assets under management has grown to more than $4 billion, with nearly $3 billion in traditional equity and fixed income assets, and over $1 billion in various strategic and tactical asset allocation strategies utilizing exchange-traded solutions and mutual funds. Mark served on the Board of Managers for Janney, and currently serves as a Trustee for the Firm's Pension & Profit Sharing Plan. He is a member of the Janney Wealth Management Department's Mutual Fund and Alternative Investment Committees.
In Janney Capital Management, Mark chairs the Investment Committee which sets asset class and sector policy and directly participates in managing the equity, fixed income, and asset allocation strategies under its advisory. Mark has spent more than 30 years in the investment industry. He utilizes that experience to speak on topics related to macroeconomics and investment management at seminars and conferences.
His comments and written articles have been circulated in numerous publications ranging from the Wall Street Journal and Barron's to the New York Times, USA Today, Financial Times, and Money magazine. He has appeared in various media outlets including CNBC, Bloomberg Television, Fox Business News, and CNN.
He has a BA and MBA from Gannon University and holds the Chartered Market Technician (CMT) designation from the Market Technicians Association
Contact us today to discuss how we can put a plan in place designed to help you reach your financial goals.