Ivybridge Wealth Advisors | Our Team
The name Ivybridge is based on two main ideas. Ivy from Greek and Latin representing fidelity and friendship – exactly the type of relationship we feel we build with our clients. And bridge, how we strive to help you to reach your financial goals and achieve a sense of financial well-being. As a team, we believe in hard work, endeavor for continuous improvement in all we do, and operate with a strong service-first mindset.
Our sole purpose is to help our clients make better financial decisions. We adhere to a financial planning process that strives for all advice given and financial decisions made to be well informed, made in context, and with minimal bias and emotion. In short, we bring a structured, thoughtful approach to financial decision-making.
Being accessible and available to all our clients is a cornerstone of our practice. We're always just a phone call or email away.
Sign up to stay in touch with us!
Colin Burke, CPFA, CLTC®
First Vice President / Wealth Management, Financial Advisor
About Colin
Colin Burke, having spent (almost) his entire career in the financial services industry, has developed a unique respect for his profession and the responsibility he has to his clients.
Colin's clients tend to have complex financial needs. To ensure these needs are met, Colin has developed strong personal relationships with strategic partners in both estate planning and tax management. The ability to work closely with, and openly communicate with, a group of trusted partners ensures Colin's clients benefit from a truly holistic approach to meeting the entirety of their wealth management needs.
Colin values transparent, cost effective, and understandable investment solutions for his clients. He focuses his energy into helping his clients identify and accomplish their lifelong goals, then guiding them patiently on the path to meet those goals.
A founding partner of Ivybridge Wealth Advisors, Colin believes the sole purpose of the practice is to help our clients make better financial decisions. The team adheres to a financial planning and wealth management process that ensures clients make thoughtful, well informed, and well researched financial decisions. While structured in our approach, we value creativity in developing solutions to meet our client's specific needs.
When not empowering his clients to make impactful financial decisions, Colin can be found listening to audiobooks, playing a ho-hum round of golf and most importantly, spending quality time with his wife Melissa and daughters Harper and Riley… and Boston Terrier Henry.
Education & Experience
Lehigh University (B.A. in International Relations)
Certified Plan Fiduciary Advisor (CPFA®)
Certification for Long-Term Care (CLTC®)
Contact

Phone:
302-516-1771

Email:
cburke@janney.com
Michael J. Johnson, CPFA, C(k)P®, CLTC®
Vice President / Wealth Management, Financial Advisor
About Michael
A 20+-year Delaware Valley transplant from Southern Illinois, Michael focuses on a comprehensive and customized approach to helping clients reach their financial goals and achieve a sense of financial well-being. As a partner with Ivybridge Wealth Advisors, he works with individuals, families, business owners, and C-suite teams to understand their goals, and then offers recommendations tailored for each specific situation. Michael started his career at Merrill Lynch in 2013 and transitioned his business to Ivybridge Wealth Advisors and Janney Montgomery Scott and in 2019.
Michael is passionate about ensuring employee participants of employer-sponsored retirement plans successfully prepare for life after work. He spearheads the coordination, operations, and education services of all 401(k) plans managed by Ivybridge Wealth Advisors. He obtained the Certified 401(k) Professional (C(k)P®) designation from The Retirement Advisor University in collaboration with UCLA Anderson School of Management Executive Education and the Certified Plan Fiduciary Advisor (CPFA®) designation from the National Association of Plan Advisors.
Michael earned both a BS in finance and an MBA with a concentration in finance from Southern Illinois University at Carbondale. He and his wife Maggie live in Oxford, PA, and have three daughters, Mackenzie, Molly, and Maura. In his spare time, he enjoys cheering for the St. Louis Cardinals, playing card and board games with his family, and traveling as much as possible.
Education & Experience
Southern Illinois University (B.S. in Finance)
Southern Illinois University (MBA in Finance)
Certified 401(k) Professional (C(k)P®)
Certified Plan Fiduciary Advisor (CPFA®)
Certification for Long-Term Care (CLTC®)
Contact

Phone:
302-516-1772

Email:
mjjohnson@janney.com
Mackenzie P. Johnson, CLTC®
Registered Private Client Associate
About Mackenzie
A passionate go-getter, Mackenzie has had a lifelong fascination with the financial markets. Her determination to succeed in this industry and her ability to communicate led her to an internship with the team in 2016. Upon graduation, she joined Ivybridge Wealth Advisors full time as a Private Client Associate.
Mackenzie works with clients to create comprehensive Financial Plans. She prides herself on communicating effectively so clients will have the utmost confidence in all phases of their financial lives. She likes to work creatively to ensure that clients can achieve their goals in the most efficient manner possible. Easing client concerns as they enter a new phase of life is her favorite part of being a trusted member of our client's planning team.
Mackenzie also spearheads education planning, in person and virtual event planning, and provides ongoing support to enhance the client experience.
Away from the office, she can be found spending time with her family, practicing yoga, and watching the St. Louis Cardinals. Mackenzie currently lives in Wilmington, Delaware.
Education & Experience
West Chester University (B.S. in Finance)
Certification for Long-Term Care (CLTC®)
Business Productivity Specialist (Janney)
Contact

Phone:
302-516-1777

Email:
mpjohnson@janney.com
Morgan Scott, CLTC®
Registered Private Client Associate
About Morgan
By putting the client at the center of what she does, Morgan understands each client and demonstrates her genuine desire to exceed all of their expectations. She provides highly personalized client service and plays an integral role in the smooth operation of the team's business practice. Her excellence in this role has earned her the title of Business Productivity Specialist.
Morgan spearheads client relationship management. She works directly with clients to assist them through the onboarding process and helps beneficiaries navigate the Estate settlement process. She assists in the preparation and scheduling of portfolio reviews, handling administrative needs for our 401(k) plans, and is an essential member in managing our trading platform.
Morgan was raised in and currently resides in Glen Mills, PA. In her free time, she loves traveling to new places and going to the beach. On the weekends, you can find her hiking through local parks, practicing yoga, or enjoying her favorite cocktail- an espresso martini.
Education & Experience
West Chester University (B.S. in Marketing and Business Management)
Certification for Long-Term Care (CLTC®)
Business Productivity Specialist (Janney)
Contact

Phone:
302-516-1774

Email:
mscott@janney.com
Supported By
We collaborate with other Janney specialists, as needed, who have in-depth experience in specific disciplines. Together, we can assess your unique situation, analyze difference strategies, and develop a plan fit for your unique needs and goals.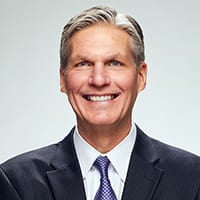 Mark D. Luschini
Chief Investment Strategist, Janney Montgomery Scott LLC President and Chief Investment Officer, Janney Capital Management
About Mark
Mark Luschini is the Chief Investment Strategist for Janney Montgomery Scott LLC, leading the Investment Strategy Group. In that capacity Mark is responsible for establishing the Firm's broad outlook relating to conditions in the capital markets and the economy and to develop investment strategies that align with the best interest, goals, and objectives of individual and institutional clients. He also establishes the Firm's asset allocation models used for portfolio construction and financial planning.
As Chief Investment Strategist, Mark serves as the Janney's investment spokesperson, offering national market commentary and developing asset allocation models and investment strategies. He chairs the investment committee and actively interfaces with both current and prospective clients.
Additionally, Mark directs Janney Capital Management, the Firm's discretionary investment management division. Under his leadership, Janney Capital Management has delivered competitive investment results across multiple strategies. The total assets under management has grown to more than $4 billion, with nearly $3 billion in traditional equity and fixed income assets, and over $1 billion in various strategic and tactical asset allocation strategies utilizing exchange-traded solutions and mutual funds. Mark served on the Board of Managers for Janney, and currently serves as a Trustee for the Firm's Pension & Profit Sharing Plan. He is a member of the Janney Wealth Management Department's Mutual Fund and Alternative Investment Committees.
In Janney Capital Management, Mark chairs the Investment Committee which sets asset class and sector policy and directly participates in managing the equity, fixed income, and asset allocation strategies under its advisory. Mark has spent more than 30 years in the investment industry. He utilizes that experience to speak on topics related to macroeconomics and investment management at seminars and conferences.
His comments and written articles have been circulated in numerous publications ranging from the Wall Street Journal and Barron's to the New York Times, USA Today, Financial Times, and Money magazine. He has appeared in various media outlets including CNBC, Bloomberg Television, Fox Business News, and CNN.
He has a BA and MBA from Gannon University and holds the Chartered Market Technician (CMT) designation from the Market Technicians Association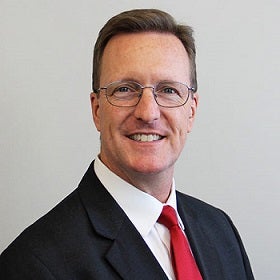 Robert Wheeler, CLU®, ChFC®, CLTC®
Regional Insured Solutions Director
About Robert
Robert Wheeler serves as a Regional Director for Janney's Insured Solutions Group. In this role, he is responsible for developing annuity and insurance opportunities, providing a consultative approach and external support to the region's Financial Advisors as they address their client's financial needs.
Professional Experience
Mr. Wheeler has more than 10 years of experience in the financial services and investment industry. Before joining Janney in 2019, he was a Market Leader with BB&T Bank and a Regional Vice President with the John Hancock Life Insurance Company.
Education and Personal Background
Mr. Wheeler holds Chartered Life Underwriter® and Chartered Financial Consultant® designations from The American College. He has a B.A. from Syracuse University.
In his spare time, Mr. Wheeler is active with the Boy Scouts and Amazing Tails Service Dogs. He lives in New London, PA with his wife, Leslie, and their sons, Collin and Dean.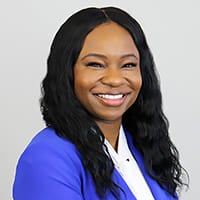 Shurdonna S. Joseph, CFP®
Vice President, Director of High Net Worth Consulting
About Shurdonna
Shurdonna serves as the Director of Janney's High Net Worth Consulting group. In this role, she collaborates with Financial Advisors to fully assess clients' needs, identify a range of potential strategies, and coordinate product solutions for those with significant wealth.
Shurdonna has more than 15 years of progressive experience in the investment-management industry. She joined Janney in 2017 as a Senior Financial Planner. Previously, Shurdonna was a Financial Advisor in Vanguard Personal Advisor Services®, where she provided investment guidance and financial-planning services to high-net-worth clients and their families. Shurdonna also served in Vanguard's Education Savings Group, where she focused on 529 Plans and college-savings strategies. While at Vanguard, Shurdonna had the opportunity to rotate through several of the firm's departments, including Retirement Plan Services, International, and Retail Investor Group, as part of their Accelerated Leadership Development Program.
Shurdonna has earned the Certified Financial PlannerTM designation and holds FINRA Series 7 and 63 licenses. She received her Juris Doctor (J.D.) from Temple University Beasley School of Law and has a Bachelor of Science in Finance from Morgan State University Earl G. Graves School of Business and Management.
Shurdonna is an active leader in her region's nonprofit community and currently serves as a board member and a member of the finance committee of Philadelphia's Magic Gardens. She's also a member of the Financial Ministry at her church, as well as a member of Alpha Kappa Alpha Sorority, Inc.
Contact us today to discuss how we can put a plan in place designed to help you reach your financial goals.