Our Team
No needs are more important than your own. We pride ourselves in making your needs and goals, our own. We don't simply work for you. We work with you to understand who you are as an individual and as an investor.
Our mission is to help you to define your financial objectives, and then use that knowledge to develop — together — a plan that is tailored to fit your unique needs and preferences, and is in your best interest. We're proud to offer comprehensive financial planning resources, providing you access to education, advice, planning, and consultation.
John F. Coleman, AWMA®
First Vice President / Investments, Branch Office Manager
About John
John joined Parker/Hunter Incorporated in 1997, and was part of the successful merger with Janney in 2005. His previous experience includes time as a sales representative for Carpenter Company in Richmond, Virginia, and as a west coast representative in California.
John holds his FINRA Series 7, 66, 9, and 10 securities licenses as well as the prestigious Accredited Wealth Management Advisor℠ designation from the Wharton School at the University of Pennsylvania, in conjunction with Janney's internal education division, Janney University. In addition, he has an MBA from the University of Phoenix. He graduated with a Bachelor of Arts degree from the University of Richmond, where he played college football, and served as team captain during his senior year.
John is a former board member of Scottdale Bank and Trust, now Mid Penn Bank. He is on the endowment board for Conn-Area Catholic School, where he is also fundraising co-chairman. John currently serves on a number of boards; Connellsville Cultural Trust, Highlands Hospital Board of Trustees, Diocese of Greensburg Board of Trustees, Co-Chairperson of "Savor the Avenue", Connellsville Chamber, and Elizabeth Seton Memory Care Center. In addition, he has been active in the MS 150 Ride for the last 25 years.
John is married to Susan Brooks Coleman. They enjoy spending time with their dogs, Bailey and Petey. Susan and John now reside in Hidden Valley, PA. John and his sister-in-law, Rosemary Brooks, own Colebrook Chocolate Company LLC.
Contact

Phone:
724.425.1014

Email:
jcoleman@janney.com
Jeffrey D. Costelnock
First Vice-President / Investments, Financial Advisor
About Jeffrey
Jeff holds a Master's degree in Industrial Relations, and a Bachelor of Science of Business Administration in Operations Management from West Virginia University. He played football for the WVU Mountaineers.
Jeff joined Parker/Hunter in 2004 and joined Janney as part of the successful merger in 2005. He holds his FINRA Series 7 and 66 securities licenses, as well as his life insurance license. Prior to joining Janney, Jeff worked as a Senior Consultant with Ernst & Young LLP in Pittsburgh.
Jeff enjoys spending time with his son, Caad. Jeff has three dogs, Sadie, Enzo and Tucker and one rescued research cat, Kit-Kat.
In the business community, Jeff can be heard on WMBS radio, giving the daily stock report. He is a former President and Vice-President of the Uniontown Chapter of BNI, Business Networking International.
Jeff is an avid cyclist participating in charity rides benefitting the MS Society and Diabetes Association. Jeff has also ventured into CrossFit in the past few years.
Contact

Phone:
724.425.1015

Email:
jcostelnock@janney.com
Geremy L. Hoover, CFP®, CLU®
Financial Advisor
About Geremy
Geremy earned his Bachelor's degree in Business Administration from Clarion University. While at Clarion, he was on the baseball team, where he earned All-Conference honors his junior, and senior years, along with being named team co-captain his senior year.
Geremy has worked in the financial services industry since 2004, joining Janney in 2014. He currently maintains his FINRA series 7, 6, 63, 65, as well as Life Accident, and Health licenses. Geremy holds the CERTIFIED FINANCIAL PLANNER™ designation and the Chartered Life Underwriter® designation.
Geremy lives in Uniontown with his wife Taylor and daughter Claire. Locally, Geremy has been involved with the Uniontown Chestnut Ridge Rotary Club serving in various officer positions. He was a graduate of Leadership Fayette class of 2012 and serves on the board of a local nonprofit, as well as being active with the local business community through Business Networking International. In his spare time, Geremy enjoys sports, being outdoors, and spending time with his family.
Contact

Phone:
724.425.1011

Email:
ghoover@janney.com
Timothy R. Brown, CFP®
Financial Advisor
About Timothy
Tim holds a Master's degree in Business Administration (MBA) in Business Leadership from Youngstown State University. He earned his Bachelor's degree in Business Administration with a concentration in Finance from California University of Pennsylvania. While attending Cal U, Tim was a member of the Men's Ice Hockey team. He also earned his Certificate of Financial Planning from Bryant University.
Prior to joining the Laurel Highlands Wealth Advisory Group at Janney in 2017, Tim was associated with another financial services firm serving as a Financial Advisor. Tim is a CERTIFIED FINANCIAL PLANNER™ professional. He earned his CFP® mark in 2018 to help assist clients in the financial planning process. He currently holds his FINRA Series 7 and 66 securities licenses. Additionally, Tim holds his Life, Accident and Health Insurance licenses.
Tim resides in Dunbar with his wife, Maria and daughter, Elliana. He supports numerous local non-profit organizations. He has previously coached within the Connellsville Area School District Ice Hockey program. He's a member of Team Janney where he rides alongside his fellow advisors and friends for Bike MS® each year. When not outdoors cycling, you can find Tim and his family hiking the various trails in Fayette County and the surrounding areas with their Jack Russell Terrier, Honey.
Contact

Phone:
724.425.1019

Email:
trbrown@janney.com
Lisa M. Ritsko
Senior Registered Private Client Associate
About Lisa
Lisa is a graduate of Saint Vincent College, holding a Bachelor's degree in Accounting. As the Group's Registered Private Client Assistant, Lisa is often the first point of contact for clients. By providing superior, and timely service to each and every client, the clients are assured personal attention to their investment questions.
Lisa holds her FINRA Series 7 and 66 security licenses. Before joining Janney, Lisa worked at Scarry & Associates as an administrative assistant. She also worked as an intern at Laurel Highlands Foundation in accounts payable.
Lisa resides in Connellsville. She is a member of Immaculate Conception Church. In her free time, she enjoys equestrianism, traveling, motorsports, reading, gardening and spending time with her husband, Greg, and their cat, Chloe.
Contact

Phone:
724.425.1013

Email:
lritsko@janney.com
Supported By
We collaborate with other Janney specialists, as needed, who have in-depth experience in specific disciplines. Together, we can assess your unique situation, analyze difference strategies, and develop a plan fit for your unique needs and goals.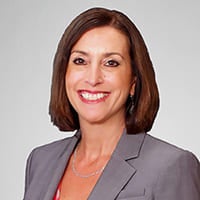 Debra Roey
Vice President, Retirement Plan Services Director
About Debra
Debra S. Roey joined Janney Montgomery Scott LLC in November 2006, as Janney Retirement Plan Services (JRPS) Manager. JRPS was founded in 1982 to provide Janney's Corporate Retirement Plan Clients with support in plan design analysis, proposal procurement and review, investment fiduciary services, technical expertise, and problem resolution.
Debra has over 30 years of experience in the Retirement Plan arena. Prior to joining Janney, she served as Regional Director with Union Central Life Retirement and Investment Services. During her tenure, she received numerous sales awards including qualification for the company's highest society membership. She also served on several corporate committees involved with Strategic Planning and Product Development.
Debra earned a B.A. in Business Administration from Rutgers University.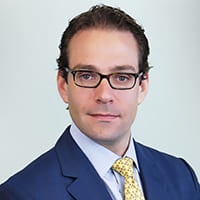 Guy LeBas
Chief Fixed Income Strategist, Janney Montgomery Scott LLC Director, Custom Fixed Income Solutions, Janney Capital Management
About Guy
Guy LeBas is Janney's Chief Fixed Income Strategist, as well as Head of Fixed Income for Janney Capital Management. As Strategist, he is responsible for providing direction to the Firm's clients on the macroeconomic, interest rate, and bond market investing climate.
Guy authors bond market periodicals, which provide relative value recommendations across the fixed income spectrum. With Janney Capital Management, Guy is responsible for overseeing the Firm's discretionarily managed bond portfolios, which take a client-tailored approach to generating consistent income across interest rate environments.
Guy joined Janney in 2006. Prior to joining Janney, Guy served as Interest Rate Risk Manager for U.S. Trust's bank asset and liability portfolios, a role in which he oversaw risk and return on $20 billion of bank assets and derivatives.
Guy is also a frequent guest on CNBC, Bloomberg TV and Fox Business News, as well as a regular speaker at financial industry conferences. He received his education from Swarthmore College, holds an M.S. in Applied Economics from Johns Hopkins University, and is a CFA Charterholder.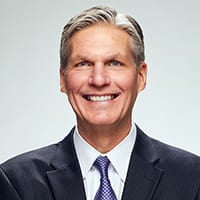 Mark D. Luschini
Chief Investment Strategist, Janney Montgomery Scott LLC President and Chief Investment Officer, Janney Capital Management
About Mark
Mark Luschini is the Chief Investment Strategist for Janney Montgomery Scott LLC, leading the Investment Strategy Group. In that capacity Mark is responsible for establishing the Firm's broad outlook relating to conditions in the capital markets and the economy and to develop investment strategies that align with the best interest, goals, and objectives of individual and institutional clients. He also establishes the Firm's asset allocation models used for portfolio construction and financial planning.
As Chief Investment Strategist, Mark serves as the Janney's investment spokesperson, offering national market commentary and developing asset allocation models and investment strategies. He chairs the investment committee and actively interfaces with both current and prospective clients.
Additionally, Mark directs Janney Capital Management, the Firm's discretionary investment management division. Under his leadership, Janney Capital Management has delivered competitive investment results across multiple strategies. The total assets under management has grown to more than $4 billion, with nearly $3 billion in traditional equity and fixed income assets, and over $1 billion in various strategic and tactical asset allocation strategies utilizing exchange-traded solutions and mutual funds. Mark served on the Board of Managers for Janney, and currently serves as a Trustee for the Firm's Pension & Profit Sharing Plan. He is a member of the Janney Wealth Management Department's Mutual Fund and Alternative Investment Committees.
In Janney Capital Management, Mark chairs the Investment Committee which sets asset class and sector policy and directly participates in managing the equity, fixed income, and asset allocation strategies under its advisory. Mark has spent more than 30 years in the investment industry. He utilizes that experience to speak on topics related to macroeconomics and investment management at seminars and conferences.
His comments and written articles have been circulated in numerous publications ranging from the Wall Street Journal and Barron's to the New York Times, USA Today, Financial Times, and Money magazine. He has appeared in various media outlets including CNBC, Bloomberg Television, Fox Business News, and CNN.
He has a BA and MBA from Gannon University and holds the Chartered Market Technician (CMT) designation from the Market Technicians Association
Contact us today to discuss how we can put a plan in place designed to help you reach your financial goals.