Our Team
With our focus on the future, we are expanding in the Southeast Region and would appreciate the opportunity to share how Janney can help build your practice. Please call or email us for a confidential discussion.
Andrew M. Kistler, III
Senior Vice President / Southeastern Regional Manager
About Andrew
Andy Kistler joined Janney Montgomery Scott in 2012 and serves as Senior Vice President and Southeast Regional Manager. From serving as an advisor in the early 1980s to his current role at Janney Montgomery Scott, Andy's focus has been and continues to be that of helping others achieve their goals. In his role as Regional Manager at Janney, Andy is responsible for leading the continued expansion of the firm's presence in the Southeast by spearheading business development and recruitment.
"I have worked in the financial services industry for over 30 years and, while change is a part of our business, how we work together, treat each other and most importantly, how we serve our clients, should remain the same. If you are considering a change and would like to learn more about Janney and our expansion into the Southeast region, I would enjoy the opportunity to speak with you."
Contact

Phone:
704.367.4510

Email:
akistler@janney.com
Richard J. Ballou
Atlanta & Greer Complex Office Manager
About Richard
Rick Ballou serves as Vice President / Complex Office Manager of Janney's Atlanta complex, which also includes the Greenville, SC office. He has over 28 years of experience driving business for regional, national and global organizations and, more recently, his own boutique firm. Over this time, he has been recognized for his business development successes while having an expertise in managing as well as developing and serving the needs of vital relationships. In addition, Rick has engaged in entrepreneurial opportunities by investing in and advising start-up companies.
Contact

Phone:
404-926-2027

Email:
RBallou@janney.com
Edward Bartlett
Roanoke Branch Office Manager
About Edward
Ed graduated with a degree in Political Science from Miami University in Oxford, OH. He began his career with Wheat First Butcher Singer in Williamsburg, VA in 1994. Prior to joining Janney as Harrisonburg, VA Branch Office Manager in 2016, Ed worked with Wells Fargo Advisors in Roanoke, VA. www.edbartlett-janney.com
Contact

Phone:
540.236.9229

Email:
ebartlett@janney.com
John R Chase
Satellite Branch Office Manager
About John
Chase Wealth Management, Florence, South Carolina
John Chase is a Financial Advisor and Certified Financial Planner™ (CFP®) professional in the Florence, South Carolina office. His specialty is working with individuals and families in the realm of investment management and retirement planning. Additionally, John works with businesses in developing and growing their corporate retirement plans.
Since joining the investment industry as a Financial Advisor in May 2002, John has provided sound financial advice to clients throughout the United States. John seeks to deliver comprehensive investment plans to clients while remaining firmly committed to their best interests at all times.
Contact

Phone:
843-773-6950

Email:
jchase@janney.com
Gordon Eide
Senior Vice President / Fredericksburg, Richmond and Richmond West Complex Manager
About Gordon
Gordon serves as Senior Vice President/Investments and Branch Manager in the Richmond office of Janney Montgomery Scott. During his 34 years of experience in the financial industry, Gordon has developed a client service philosophy that focuses on helping clients achieve their long-term financial goals. By using all of Janney's resources and capabilities, Gordon strives to provide recommendations for his clients with a minimized risk factor.
The services and solutions that Gordon provides to his clients through Janney cover a wide range of areas.
Gordon received his A.B. at the College of William and Mary. He worked as an educator and coach prior to beginning his financial services career and joined Janney in April of 2009. His decision to come to Janney was based on Janney's true commitment to helping clients achieve their financial goals. Since coming onboard, Gordon has been recognized for many achievements: Branch Manager of the Year (2012), Master's Club (2011-2014) and Branch Managers Advisory Council (2013-2014).
Having been a Board Member of The Virginia Securities Association and The Chesterfield Adult Soccer Association, Gordon is a proponent of being active in local organizations.
Outside of the office, Gordon's favorite activities include adult soccer and fishing. He also enjoys spending time with his wife, three children and six grandchildren.
Contact

Phone:
804.595.9363

Email:
geide@janney.com
David Grice
Hendersonville Satellite Branch Manager
About David
David has over 27 years of experience in the financial services industry and received a Bachelor's degree in Business from the University of South Carolina in Columbia.
Contact

Phone:
828.694.6970

Email:
dgrice@janney.com
Timothy S Jones
Senior Vice President, Complex Manager
About Timothy
Charlotte Complex, North Carolina
With over 30 years of industry experience, Tim manages Janney's Charlotte, Hendersonville, Pinehurst and Winston-Salem offices in North Carolina, and the Spartanburg and Mount Pleasant offices in South Carolina. His focus is on the management of the offices and recruiting experienced Financial Advisors to the firm.
Contact

Phone:
704-367-4500

Email:
tsjones@janney.com
Larry Orr
Aiken & Columbia Branch Office Manager
About Larry
Lawrence joined Janney Montgomery Scott in 2012, after time spent at Morgan Stanley Smith Barney, Legg Mason, and Interstate Johnson Lane. He is a graduate of Georgia Institute of Technology.
Contact

Phone:
803.223.7006

Email:
lorr@janney.com
Jesse Parks
Goldsboro Satellite Branch Manager
About Jesse
Jesse G. Parks serves a broad base of clients including retail, non-profits, endowments, retirement plans, and corporate. Jesse is dedicated to his clients and their financial needs by delivering value-added service. He closely reviews financial market trends and keeps abreast of the changing economic conditions to better provide current and beneficial financial solutions. An NC State University graduate, Parks' career in financial services spans over 38 years throughout eastern North Carolina.
Contact

Phone:
919.778.7074

Email:
jparks@janney.com
William Sewell
Senior Vice President / Complex Manager
About William
Eastern North Carolina Complex, Raleigh
With over 35 years of industry experience, William helps lead Janney's branch offices in Cary, Goldsboro, Morehead City and Raleigh with a focus on recruiting experienced Financial Advisors to the firm.
He was most recently affiliated with BB&T Securities, where he served as managing director. He has also held senior leadership and branch manager positions at Wells Fargo Advisors, Robert W. Baird & Co., Morgan Stanley, and Merrill Lynch.
William has been named one of On Wall Street's Top 100 Branch Managers, served on the Branch Manager's Council Smith Barney, and was an Advisor Board Member at BB&T Scott & Stringfellow.
Contact

Phone:
919.791.3820

Email:
wsewell@janney.com
Chris Walker
Senior Vice President / Wealth Management
About Chris
Chris began his career in the financial services industry in 1991, spending 5 years at Nashville based J.C. Bradford and 16 combined years at UBS and Wells Fargo before joining Janney in 2017.
Living throughout the southeastern United States growing up, he claims Chattanooga, TN as his hometown, where he attended the Baylor School. He graduated from the University of Tennessee, where he met his wife, Louise. He and Louise are proud parents of twins and spend their weekends cheering for them on tennis, basketball, and volleyball courts, soccer fields, and swimming pools.
Chris gives back to the community by volunteering his time with the Boys & Girls Club of Middle Tennessee, 2nd Harvest Food Bank, and Nashville Children's Alliance. He is a member of Trout Unlimited and the Coastal Conservation Association. Outside of the office, he enjoys mountain biking, fly fishing, and camping with his family.
Contact

Phone:
615.538.9925

Email:
cwalker@janney.com
Supported By
We collaborate with other Janney specialists, as needed, who have in-depth experience in specific disciplines. Together, we can assess your unique situation, analyze difference strategies, and develop a plan fit for your unique needs and goals.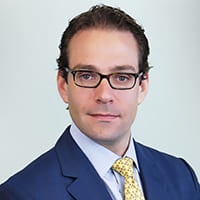 Guy LeBas
Chief Fixed Income Strategist, Janney Montgomery Scott LLC Director, Custom Fixed Income Solutions, Janney Capital Management
About Guy
Guy LeBas is Janney's Chief Fixed Income Strategist, as well as Head of Fixed Income for Janney Capital Management. As Strategist, he is responsible for providing direction to the Firm's clients on the macroeconomic, interest rate, and bond market investing climate.
Guy authors bond market periodicals, which provide relative value recommendations across the fixed income spectrum. With Janney Capital Management, Guy is responsible for overseeing the Firm's discretionarily managed bond portfolios, which take a client-tailored approach to generating consistent income across interest rate environments.
Guy joined Janney in 2006. Prior to joining Janney, Guy served as Interest Rate Risk Manager for U.S. Trust's bank asset and liability portfolios, a role in which he oversaw risk and return on $20 billion of bank assets and derivatives.
Guy is also a frequent guest on CNBC, Bloomberg TV and Fox Business News, as well as a regular speaker at financial industry conferences. He received his education from Swarthmore College, holds an M.S. in Applied Economics from Johns Hopkins University, and is a CFA Charterholder.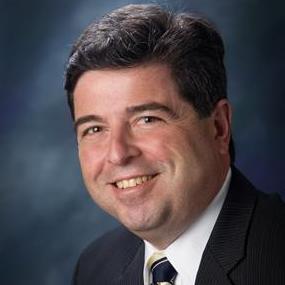 Jack Cintorino
Vice President, Senior Financial Planner
About Jack
Jack Cintorino, based out of the Alexandria, VA branch, provides assistance and support in many aspects of financial planning to Janney's Financial Advisors and their clients. Prior to joining Janney, Jack was employed at AXA since October 2012 as Director / Lead Manager and Senior Case Design Consultant focusing on Estate and Charitable Planning. He holds a BA degree from State University of New York at Stony Brook, and Juris Doctor (JD) degree from Touro College School of Law.
Jack has been a featured guest on a cable television investment program, has had several articles published within the industry, and has been a guest speaker at numerous industry and public seminars.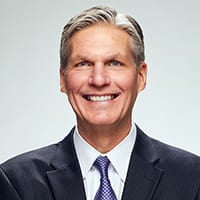 Mark D. Luschini
Chief Investment Strategist, Janney Montgomery Scott LLC President and Chief Investment Officer, Janney Capital Management
About Mark
Mark Luschini is the Chief Investment Strategist for Janney Montgomery Scott LLC, leading the Investment Strategy Group. In that capacity Mark is responsible for establishing the Firm's broad outlook relating to conditions in the capital markets and the economy and to develop investment strategies that align with the best interest, goals, and objectives of individual and institutional clients. He also establishes the Firm's asset allocation models used for portfolio construction and financial planning.
As Chief Investment Strategist, Mark serves as the Janney's investment spokesperson, offering national market commentary and developing asset allocation models and investment strategies. He chairs the investment committee and actively interfaces with both current and prospective clients.
Additionally, Mark directs Janney Capital Management, the Firm's discretionary investment management division. Under his leadership, Janney Capital Management has delivered competitive investment results across multiple strategies. The total assets under management has grown to more than $4 billion, with nearly $3 billion in traditional equity and fixed income assets, and over $1 billion in various strategic and tactical asset allocation strategies utilizing exchange-traded solutions and mutual funds. Mark served on the Board of Managers for Janney, and currently serves as a Trustee for the Firm's Pension & Profit Sharing Plan. He is a member of the Janney Wealth Management Department's Mutual Fund and Alternative Investment Committees.
In Janney Capital Management, Mark chairs the Investment Committee which sets asset class and sector policy and directly participates in managing the equity, fixed income, and asset allocation strategies under its advisory. Mark has spent more than 30 years in the investment industry. He utilizes that experience to speak on topics related to macroeconomics and investment management at seminars and conferences.
His comments and written articles have been circulated in numerous publications ranging from the Wall Street Journal and Barron's to the New York Times, USA Today, Financial Times, and Money magazine. He has appeared in various media outlets including CNBC, Bloomberg Television, Fox Business News, and CNN.
He has a BA and MBA from Gannon University and holds the Chartered Market Technician (CMT) designation from the Market Technicians Association
Contact us today to discuss how we can put a plan in place designed to help you reach your financial goals.